The Two Popular GSN Series to Debut This Summer,

Join The Newlywed Game on Growing Bounce TV Schedule

ATLANTA (June 24, 2013) – Bounce TV (www.bouncetv.com), the nation's only broadcast television network for African Americans, has acquired broadcast television rights to The American Bible Challenge and Catch 21 game shows in a new agreement with GSN, it was announced today by Bounce TV Chief Operating Office Jonathan Katz.  Both shows will debut later this summer.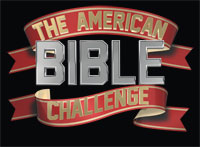 The American Bible Challenge is the highest-rated original series in GSN history. The one-hour game show, hosted by comedian Jeff Foxworthy, brings together contestant teams who compete based on their knowledge of the Bible as they strive to win prize money for the charity of their choice. Multiple Grammy Award® winner Kirk Franklin serves as musical co-host. The American Bible Challenge is produced by RelativityREAL, with RelativityREAL's Tom Forman ("Extreme Makeover: Home Edition") serving as Executive Producer on the project along with Janelle Fiorito ("Extra Virgin").  Nick Stuart and Maura Dunbar of Odyssey Networks are Consulting Producers.  Jeff Foxworthy also serves as Producer.  Embassy Row's Michael Davies as well as Parallel Entertainment's J.P. Williams and Jennifer Novak serve as Executive Producers.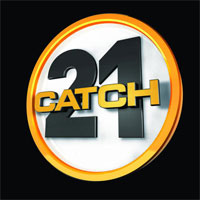 Catch 21 is one of GSN viewers' favorite series, with ratings and key demo delivery having progressively grown with each season. Its fast-paced game play features host Alfonso Ribeiro quizzing contestants three at a time as they compete to win playing cards, and try to build the hand that comes closest to 21. Catch 21 was created by industry veteran Merrill Heatter and is executive produced by Heatter and Scott Sternberg of Scott Sternberg Productions. Bounce TV recently landed the broadcast network rights to The Newlywed Game, hosted by The View's Sherri Shepherd. "After only a few weeks on the air, The Newlywed Game is already an audience favorite and stellar performer, consistently delivering key demos of scale to Bounce TV. We are very confident that the broadcast premieres of The American Bible Challenge and Catch 21 will add fuel to Bounce TV's skyrocketing growth," commented Katz. About GSN GSN is a multimedia entertainment company that offers original and classic game programming and competitive entertainment via its 77-million subscriber television network and online game sites. GSN's cross-platform content gives game lovers the opportunity to win cash and prizes, whether through GSN's popular TV game shows or through GSN Digital's free casual games, mobile and social games, and cash competitions.  GSN is distributed throughout the U.S., Caribbean and Canada by all major cable operators, satellite providers and telcos.  GSN and its subsidiary, WorldWinner.com, Inc., are owned by Sony Pictures Entertainment and DIRECTV. For further information, visit GSN at GSNTV.COM. About Bounce TV Bounce TV targets African American adults with a programming mix of original series, theatrical motion pictures, live sports, documentaries, specials, game shows and inspirational faith-based programs. Launched Sept. 2011, Bounce TV has seen overwhelming success, with accelerated growth and expansion among station groups, advertisers and viewers alike.  

#  #  #

  Contact:         Jim Weiss                    770-955-1300             JWeiss@BounceTV.com