There's no question that the same systemic racism endemic to the police, is woven through our immigration system. That racism impacts Black immigrants the hardest in the form of unusual and cruel punishments that go far beyond the hardships already heaped on immigranin this country.
Founded in 2006, The Black Alliance For Just Immigration (BAJI) educates and engages African American and black immigrant communities to organize and advocate for racial, social and economic justice.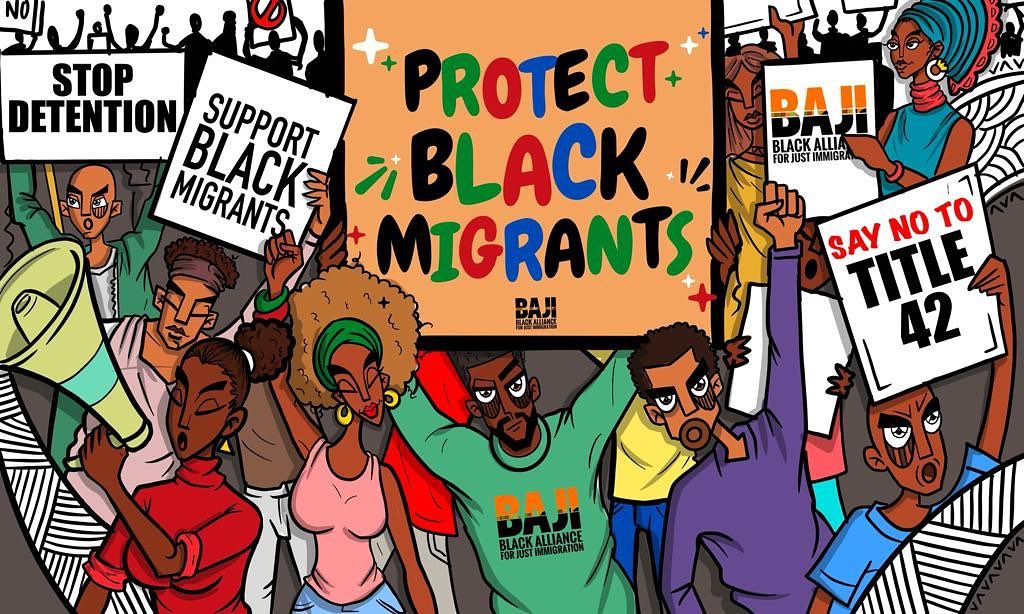 They provide training and technical assistance to partner organizations to develop leadership skills, works with faith communities to harness their prophetic voice, and initiates vibrant dialogues with African Americans and black immigrants to discover more about race, our diverse identities, racism, migration and globalization.
Bounce is proud to bring attention to this impactful community organization and invite you to find out more on their website –
The Black Alliance For Just Immigration
Sources/Images Credit:
The Black Alliance For Just Immigration, newsone.com, nappy.co