As summertime approaches, we know you're thinking about all of the ways you can cater to your friends and family. As long as the pandemic allows, summer is the absolutely perfect time for fun gatherings and alfresco dining. Before you begin entertaining, we've compiled 10 must-have essentials that will make you and your family want to eat every meal in the sun or under the stars.
To get started, you will need a great grill, tools, and comfortable seating. After you've covered those basics, we've talked with Kirbee Miller of Kinimi Kitchen and other experts to give you 10 essentials to elevate your alfresco dining experience.
1. Plants with Purpose
Miller recommends insect repelling plants such as mint, lavender and lemon balm as well as those that make for delicious edibles, think: tomatoes, peppers, onions, cilantro, dill, basil, tarragon, rosemary and oregano.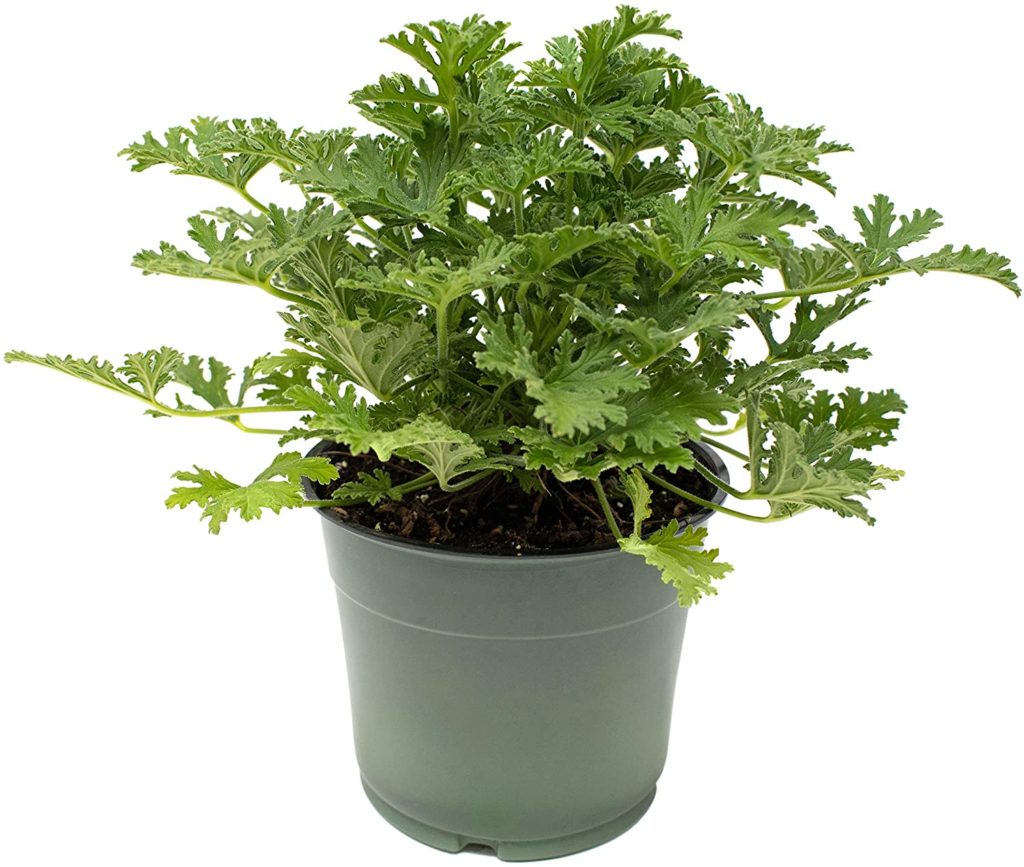 2. Keep Repellent Handy
When your plant choices aren't enough, make sure you have insect repellent on hand.
"No one likes bugs! Be sure to have a mosquito repellent," Host and Blogger Kay Elle White of Just Kay Elle said.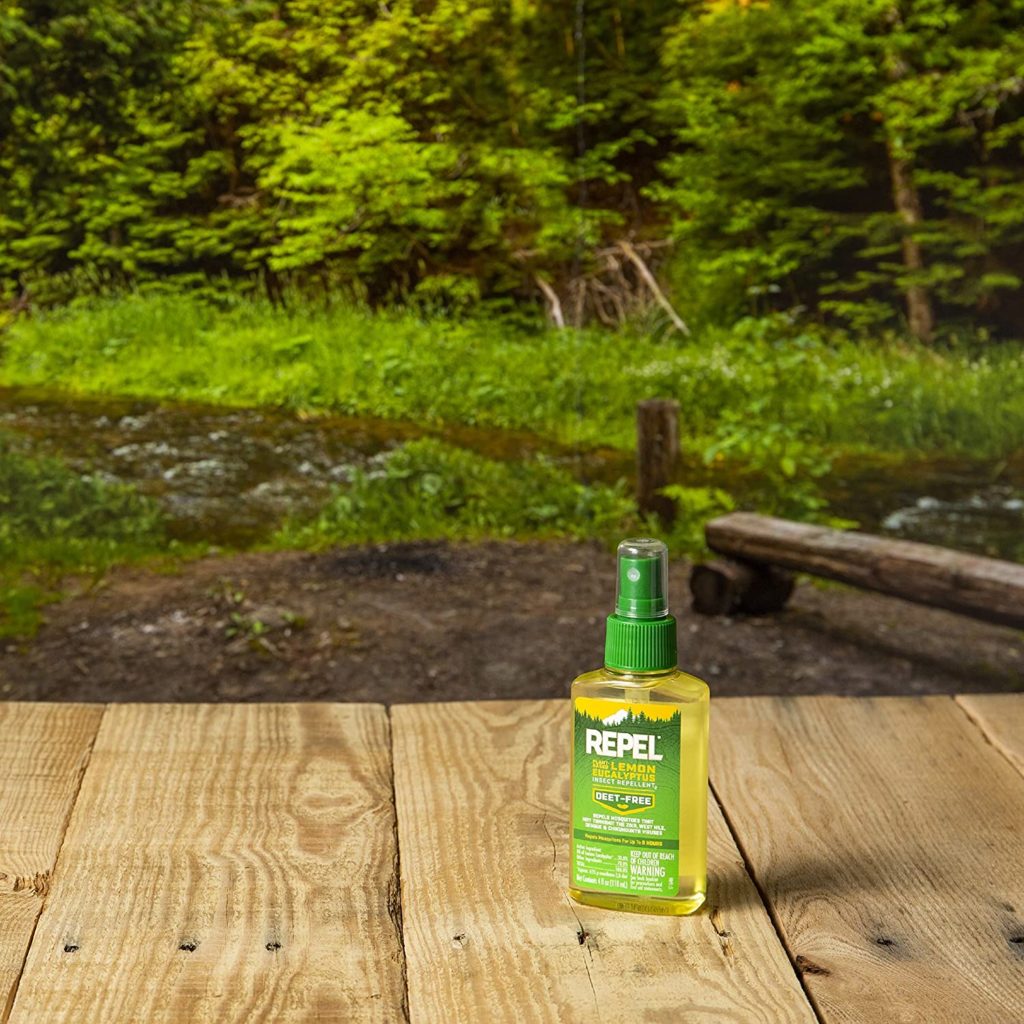 3. Drink Companions
Victoria Roberts of VAR Events says a signature drink is necessary for your summer soiree. She recommends a peach white wine spritzer to add the right amount of flavor to your meal. Her signature? The Drake. It contains peach slices, peach schnapps, peach syrup, white wine and club soda.
Meanwhile, Miller suggests adding insulated pitchers with an infusion cylinder and acrylic drinkware to spice up your drinks. Another touch? Decorative ice.
"Try adding large ice cube trays to your set up to make flavored and decorative ice cubes," Miller said. "Try freezing puréed fruit and edible flowers for your ice and serve it in beautiful, acrylic stem and stemless drinkware to keep your drinks safe, yet classy."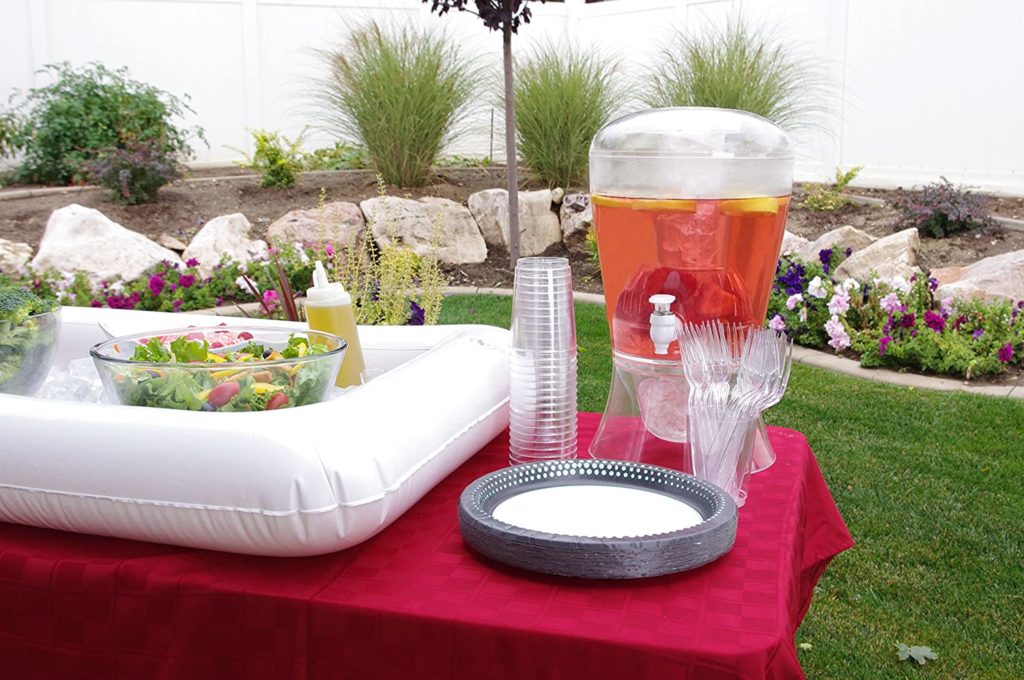 4. Durable Dinnerware
"Don't skip the pretty, but do skip the styrofoam plates," said Tanza Perry Cooper of LeeHenry Events. "Find some decorative acrylic or hard plastic plates and cups that are made for outdoor entertaining. You can find some beautiful pieces at most stores. Add some cute, fun napkins to enhance your setting."
Perry Cooper recommends melamine dishes to accomplish your outdoor dining goals.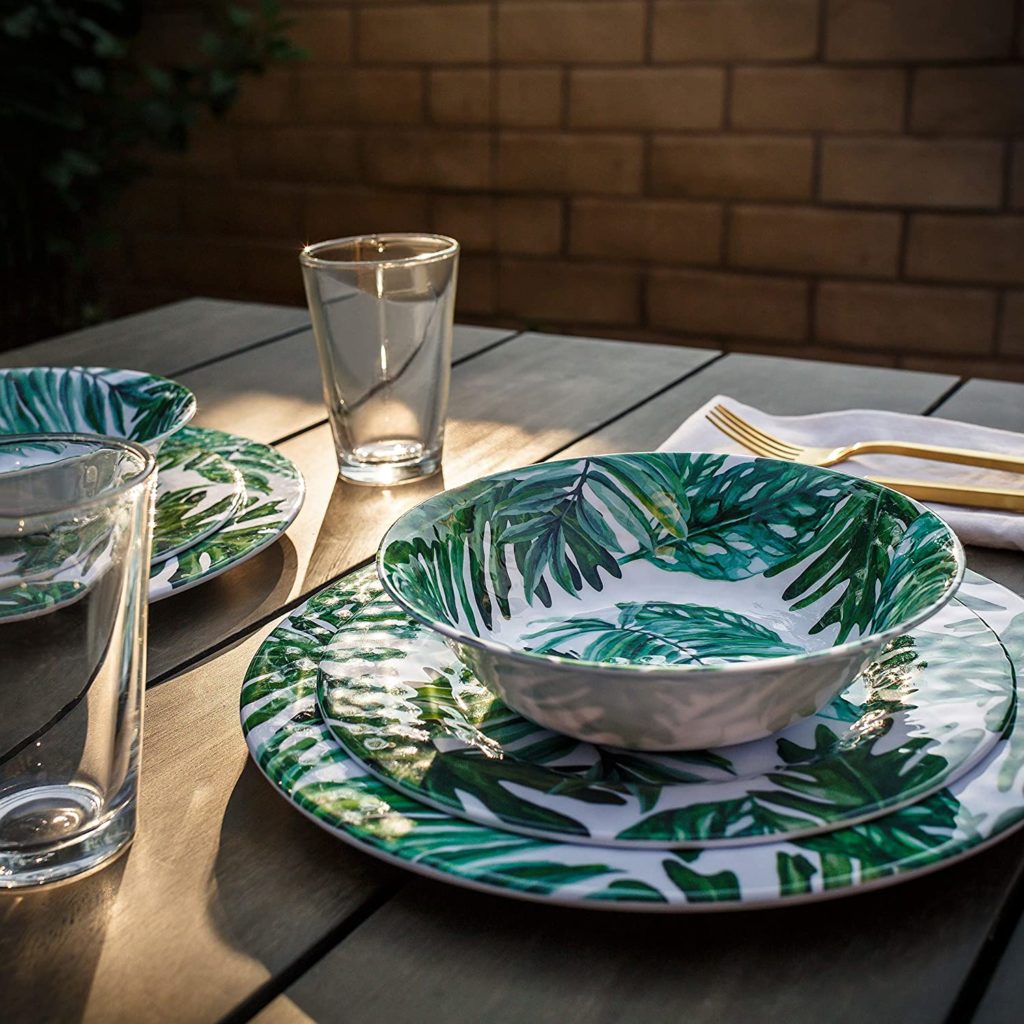 5. Food and Plate Covers
Miller recommends party hosts stock up on collapsible mesh covers for served food and plates.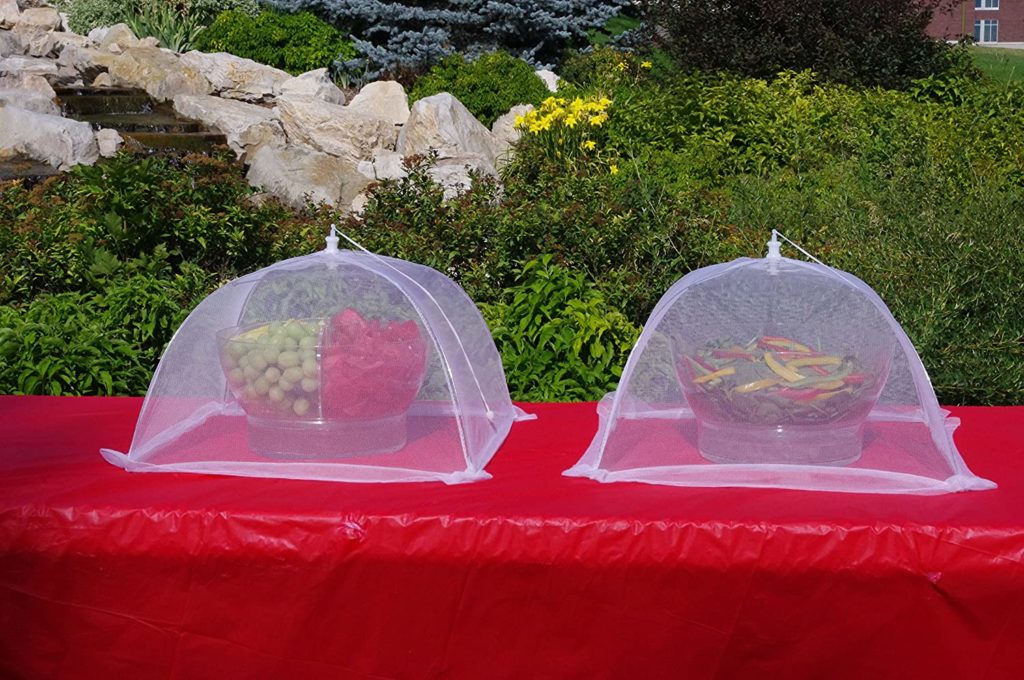 6. Group Games + Fun Activities
Make a fun playlist that can play in the background of your event to set the mood, suggests lifestyle blogger Nora Zaneta.
Miller recommends large-scale group games such as jumbo Connect 4, giant Jenga, waterproof Bluetooth speakers, or an inflatable movie screen.
"Outdoor dining and entertainment go hand-in-hand," Miller said. "Snag a few options to elevate your next event."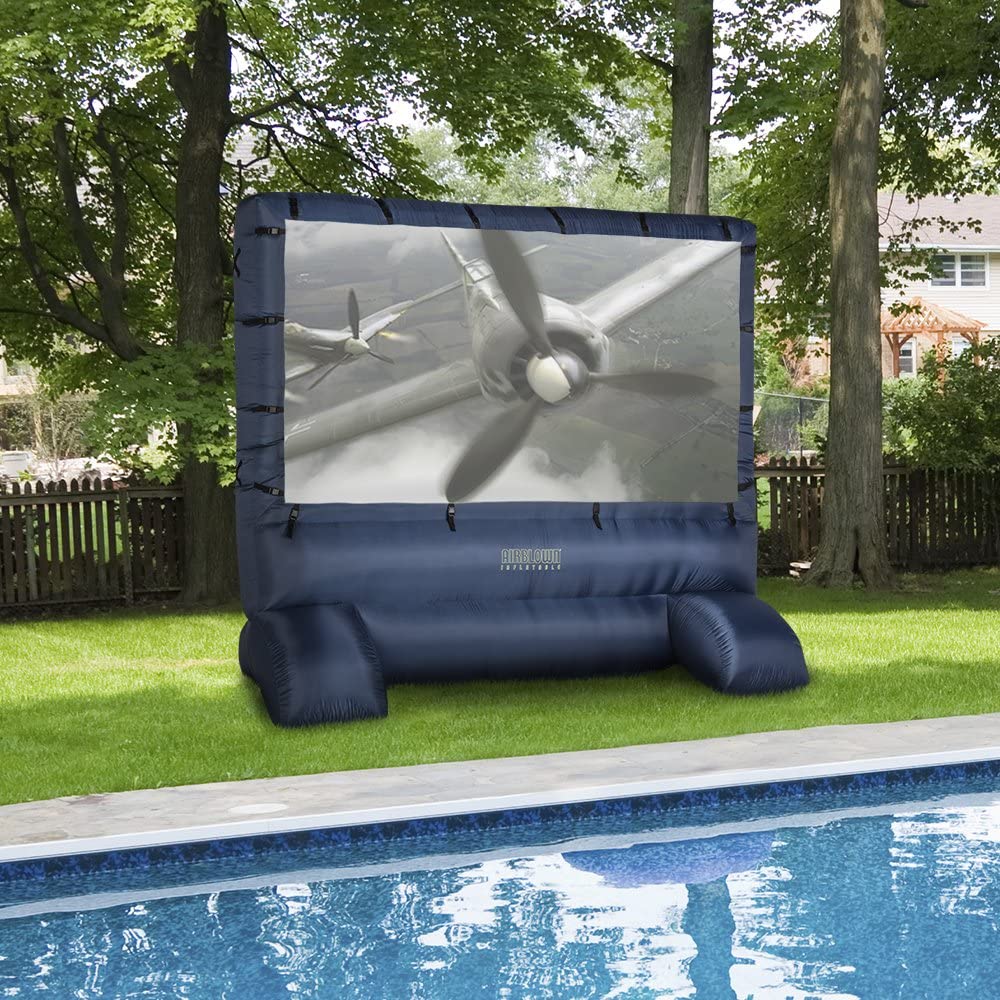 7. Tables with Space
Consider a dining table perfect for an intimate breakfast yet also equipped to extend to accommodate a generous gathering, Miller recommends. She said an extendable table is a great choice.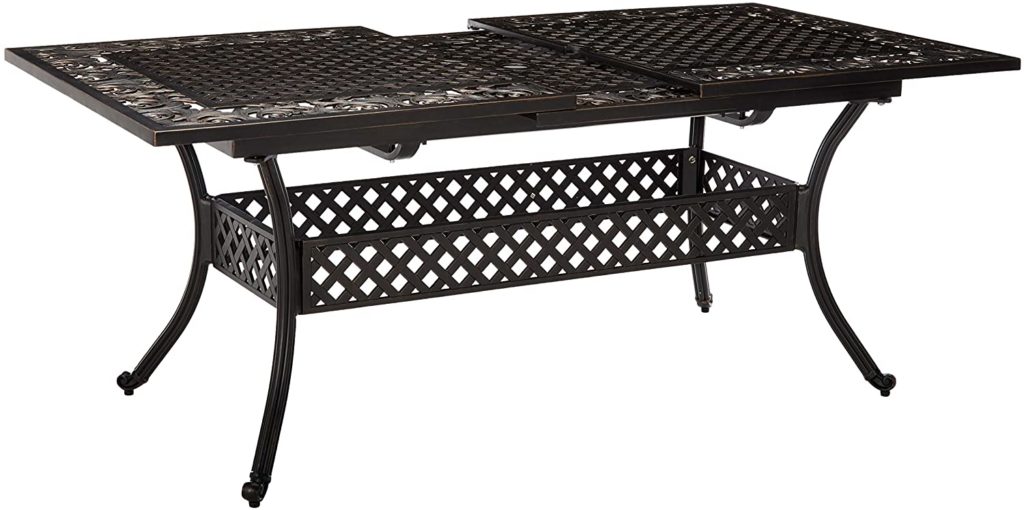 8. Lighting
White recommends creative lighting, such as lanterns, string lights, and colorful LED lights, for meals that go into the evening. Miller recommends a variety of lighting to "set the mood and keep the party going."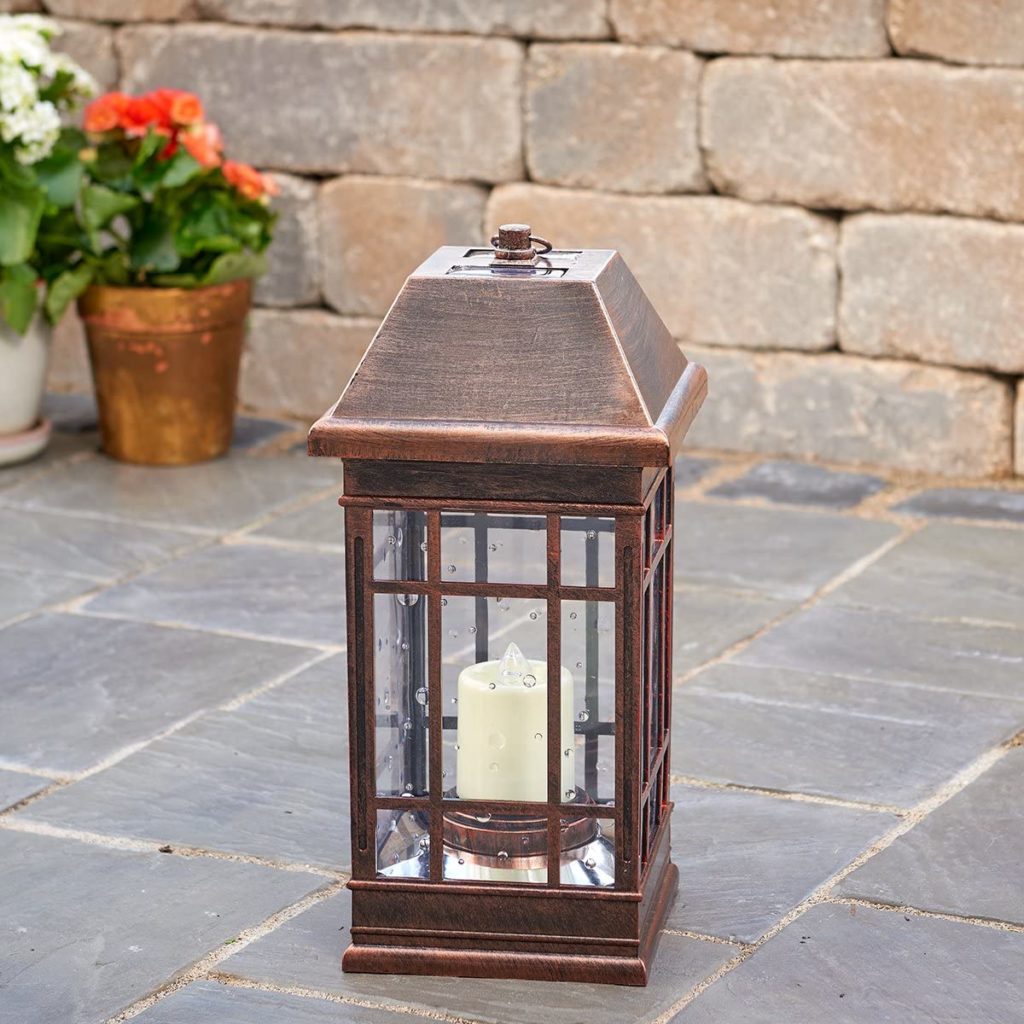 9. Large Lazy Susan Serving Trays
"These trays will be a welcomed addition to your outdoor dining and entertaining repertoire" Miller said. "These serving trays will allow you to beautifully display condiments, dips, sides and much more while allowing for easy access and reduce having to reach over and pass items."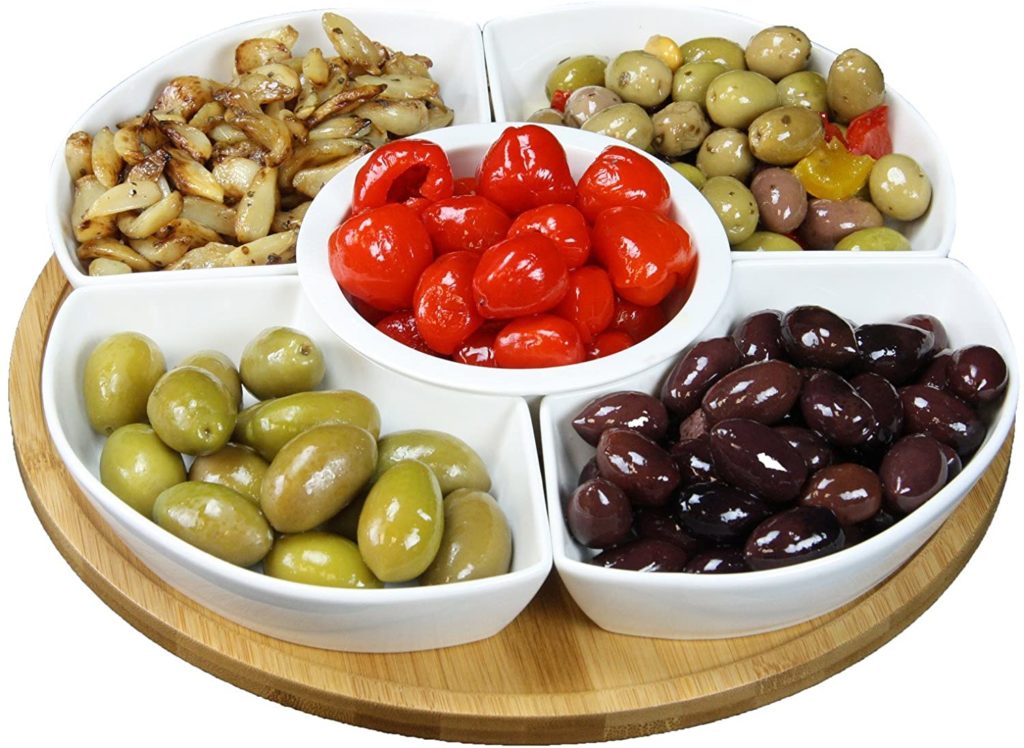 10. Inflatable Ice Buffet Bar
Another essential Miller recommends is an inflatable ice buffet bar to take your outdoor hosting up a notch.
"Don't forget to snap an inexpensive powered pump to make this even easier," she advised. "This inflatable tool pops up in seconds and gets filled with ice so you can safely serve food that needs to stay chilled. This is awesome a great idea to store mini canned drinks on so people don't have to dig in an ice bucket!"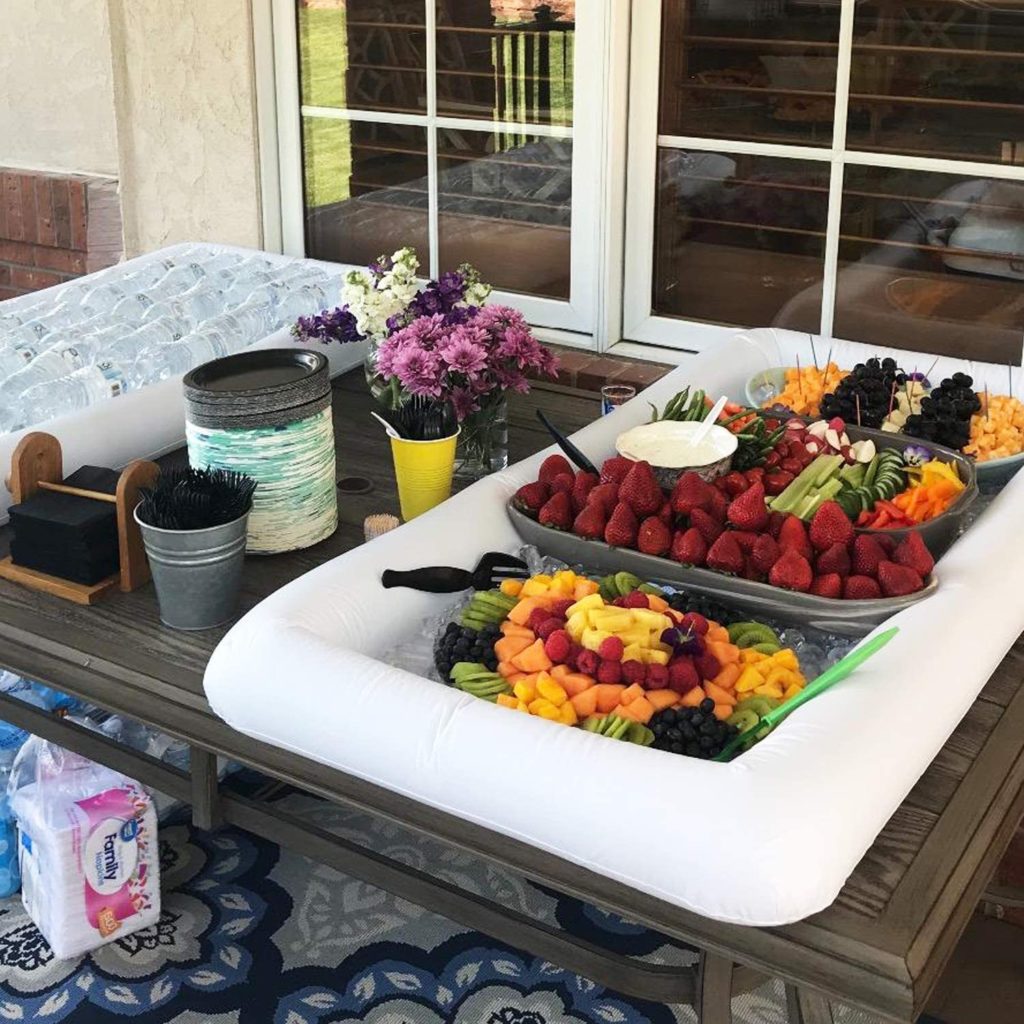 11. Sunscreen
If you're going to be outside this summer, you need to protect yourself. White recommends sunscreen as an essential item to enhance your outdoor experience and protect your skin from harmful rays that come along with extensive outdoor activities.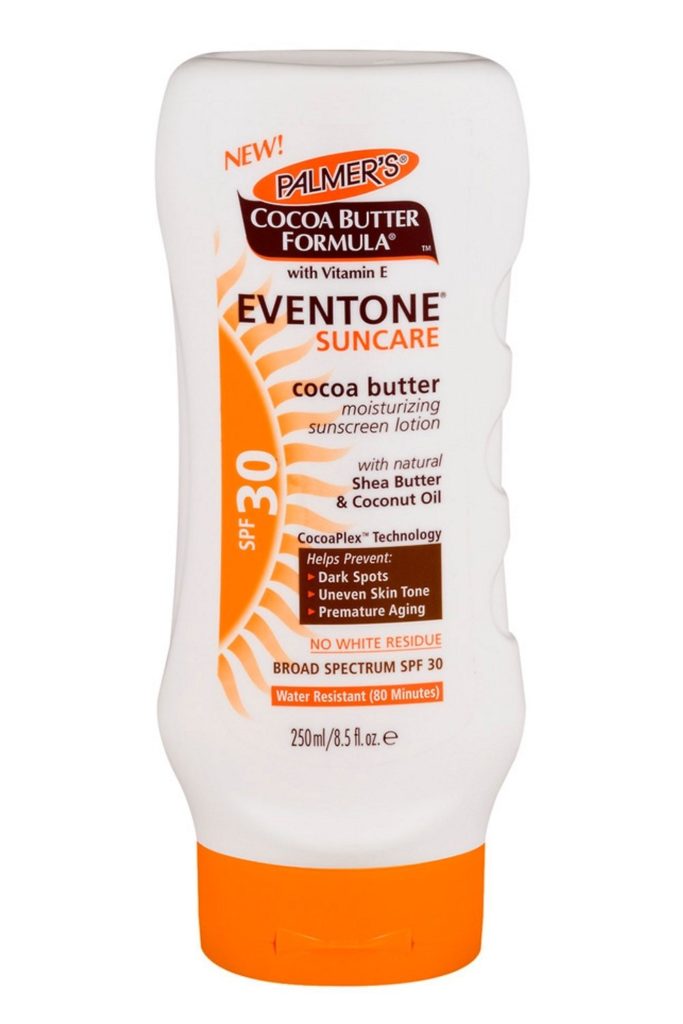 Ready to kick off your summer entertaining, now? Have fun!