There are so many ways to cook a turkey, and each one is delicious in its own way. However, none of the traditional methods serve anything as uniquely delectable as a fried turkey. The skin is crispy, the white meat is more moist and the dark meat has just a bit more flavor. If you've never tried frying your own turkey, you're definitely missing out.  This cooking method is a game changer. We have listed our top rated turkey fryers to help you achieve the perfect deep fried turkey at home. 
Note: Following the cooking instruction and preparation guide are both very important to avoid injury and property damage.
Bayou Classic Stainless Steel Turkey Fryer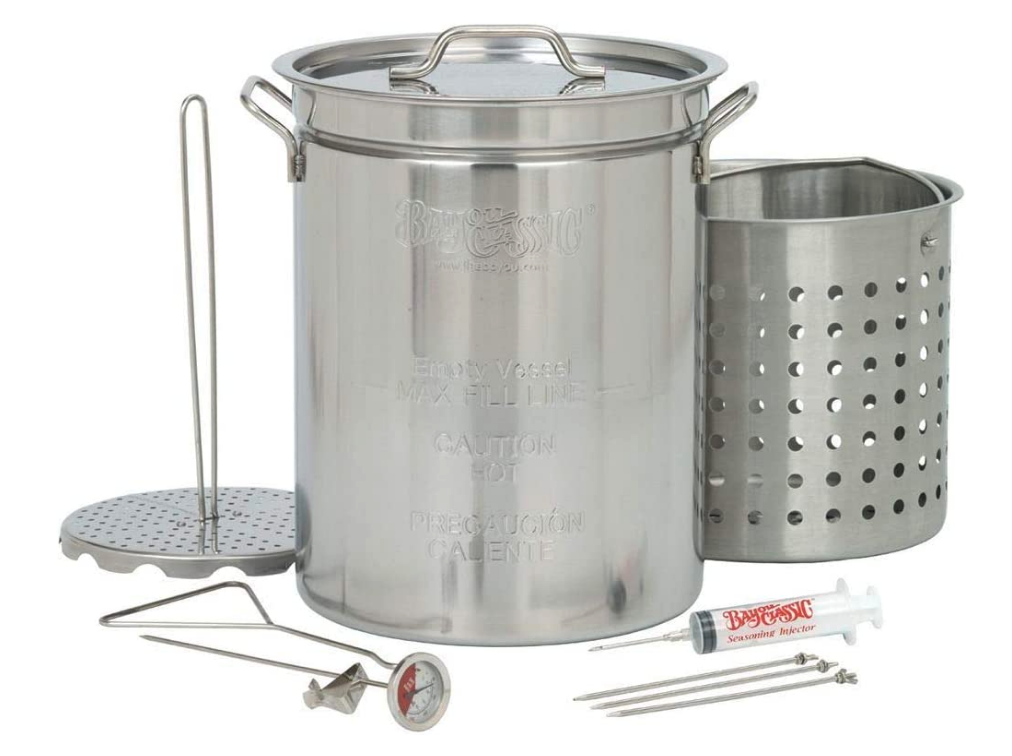 The Bayou Classic is a 32-quart stainless-steel pot that will allow you to fry up to an 18-pound turkey. It is perfect for preparing meals for the whole family. This outdoor cooker includes a perforated basket, making this an ideal multi-purpose stockpot/deep fryer combo.
King Kooker Propane Outdoor Fry Boil Package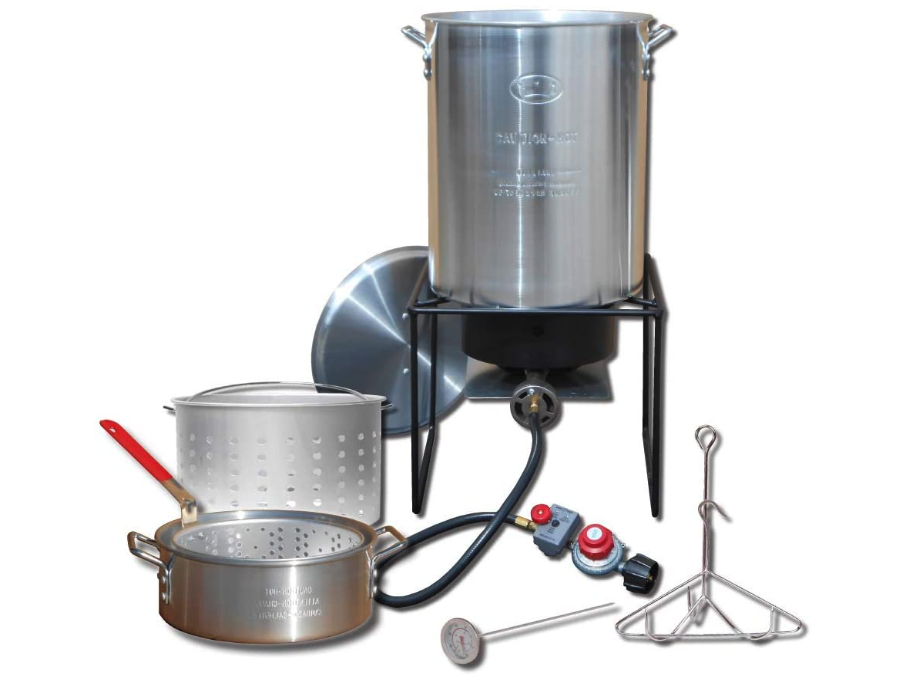 This heavy-duty outdoor cooker is designed with heat-resistant handles. It is also equipped with a deep fry thermometer and an adjustable regulator to adjust the flame. It is extremely durable and comes with a punched aluminum basket, a lid for the turkey pot and a lifting hook for your safety. 
Backyard Pro 30 Qt. Deluxe Aluminum Turkey Fryer Kit/Steamer Kit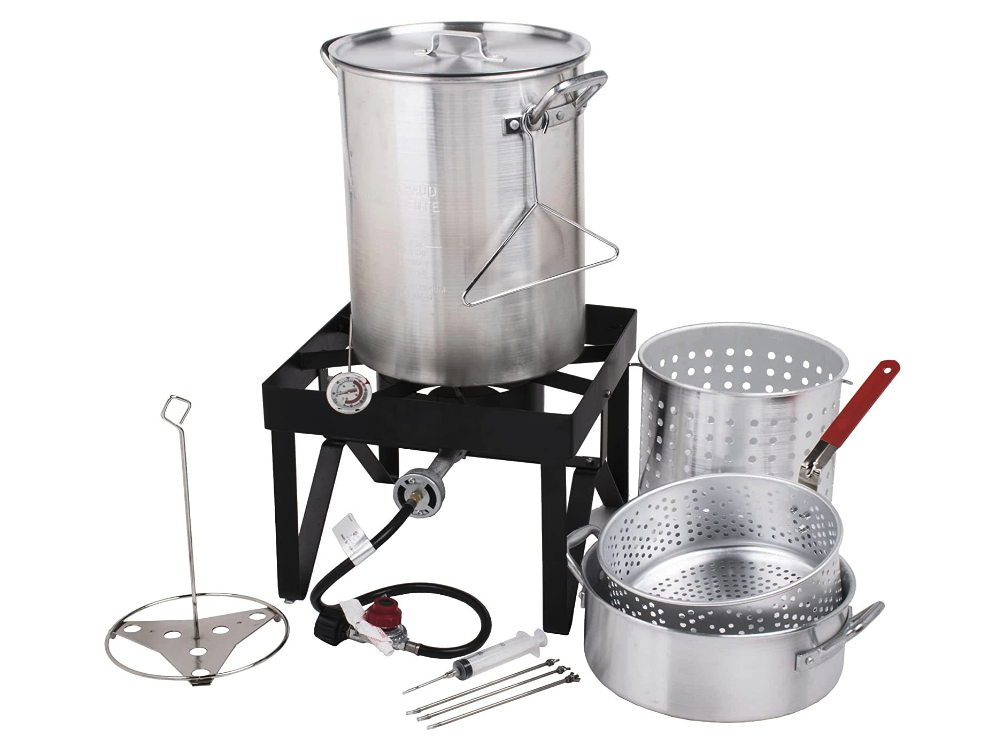 This 30-quart turkey fryer includes all the accessories needed to make a moist and flavorful deep-fried turkey. The steamer kit is also ideal for preparing a seafood boil for family and friends. The base has a powerful 55,000 BTU burner complete with a propane regulator. 
Char-Broil Big Easy Oil-less Liquid Propane Turkey Fryer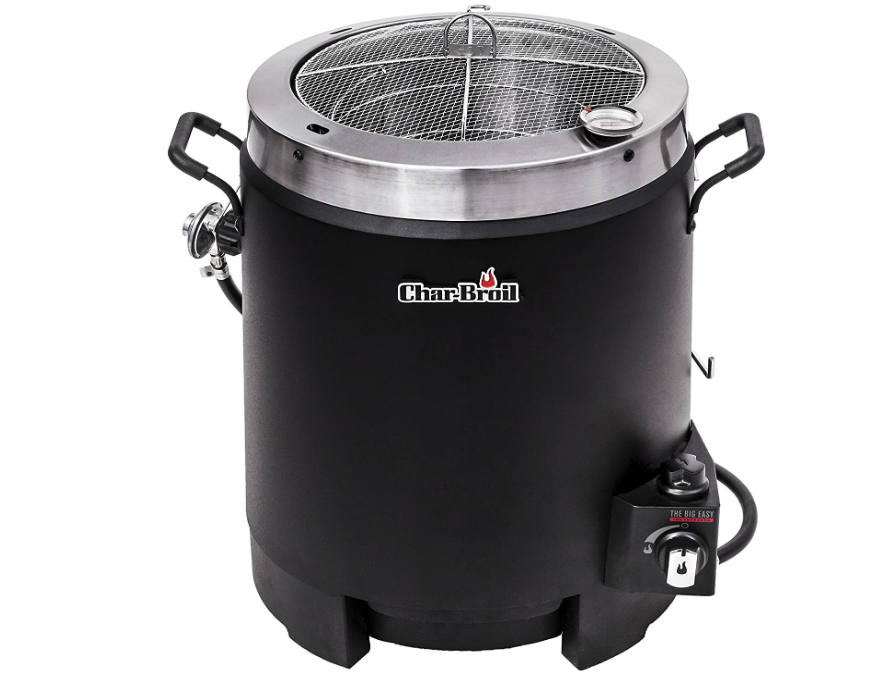 No need to worry about potential spills or burns, as this fryer is designed to use infrared cooking technology to give you a crispy and juicy turkey. This fryer also comes complete with the cooker, a basket lifter and a meat thermometer. 
Written for Bounce by De'Vine Jackson