With spring officially here, it's the perfect time to start brainstorming your statement nails for the rest of 2020. Here are 11 nail colors, designs and techniques that are perfectly on-trend for this year, whether you go to the nail salon or DIY at home.
1. Metallics
All things metallic are having a moment right now, from gold to silver to platinum. Bright colors with a pearly metallic finish are also in! There are a ton of ways to rock this trend. If you don't want to go full metal, you can always achieve a hint of shine with a glittery topcoat, as shown on nail designer M.A.D. Nails' Instagram.
https://www.instagram.com/p/B-uTgLWhoAY/
2. Muted colors and nudes
From muted grays and purples to rich nudes that match your skin tone, neutral is a major nail theme for 2020. This trend is easy to follow at home, as long as you invest in the right polish! This gorgeous brown polish is by Jin Soon Choi in the shade "Dulcet."
https://www.instagram.com/p/B4F7RCeF-Lk/
3. Yellow
Yellow is the bright, happy color that we all need in our lives this year. Pale, pastel yellow is especially trendy — because pastel colors aren't just for babies and Easter, as M.A.D. Nails shows us.
https://www.instagram.com/p/B9Rx6kABeGz/
4. Classic Blue
"Classic Blue" is the Pantone color of the year for 2020, so naturally, it's the perfect pick for your nails. It's a "familiar, calming shade of azure," as Architectural Digest describes it. You can also mix it up with different shades of blue, as shown on this Washington D.C.-based nail salon's Instagram.
https://www.instagram.com/p/BAXj0BPA7mF/
5. French manicures with a twist
French manicures are back again, but they're not how you remember them! This time, they come in all different shapes and colors. Try a double-tipped French mani, tips in a different color or tips in a unique shape rather than just a line, as shown on this New York nail artist's Instagram. You can achieve this look at home by cutting the shapes you want in painter's tape.
https://www.instagram.com/p/B1Bs6cwlvAG/?utm_source=ig_embed
6. Minimal accents
People are getting ultra-creative this year and adding a special "pop" to their manis by using minimal accents and making great use of negative space. At home, you can add your own teeny-tiny accents, as shown on nail polish brand Olive & June's account, by using a small accent brush, sewing needle, toothpick or bobby pin.
https://www.instagram.com/p/B8rhP9qn2kg/
7. Mismatched nails
The "accent nail" has been around for quite a while now, but this year's trend is taking that to a whole new level. Cleverly mismatched nails are very on-trend, whether the mani is rainbow-themed, has an ombre effect or uses different shades of the same color family.
https://www.instagram.com/p/B9KQR9-Hp1W/
8. Animal print
Animal print is another trend that's overdue for a comeback. Cheetah, snake print, zebra print — it's all fair game for 2020.
https://www.instagram.com/p/B9Pw5LUB-50/
9. Home gel manis
Gel manicures are definitely a convenient time-saver, but they can get expensive at the salon. That's why home gel manicure kits are becoming more popular. Some great options include Orly Builder in a Bottle Kit, Sally Hansen Salon Gel Polish Starter Kit, and the Gelish Complete Starter Mini Basix LED Gel Nail Kit.
10. Press-on strips
Press-on nail technology has come a long way in recent years. Now you can get long-lasting salon-quality claws at home with premade press-ons from respected manicurists. Try these gel press-ons from Dashing Diva and Mad Nails.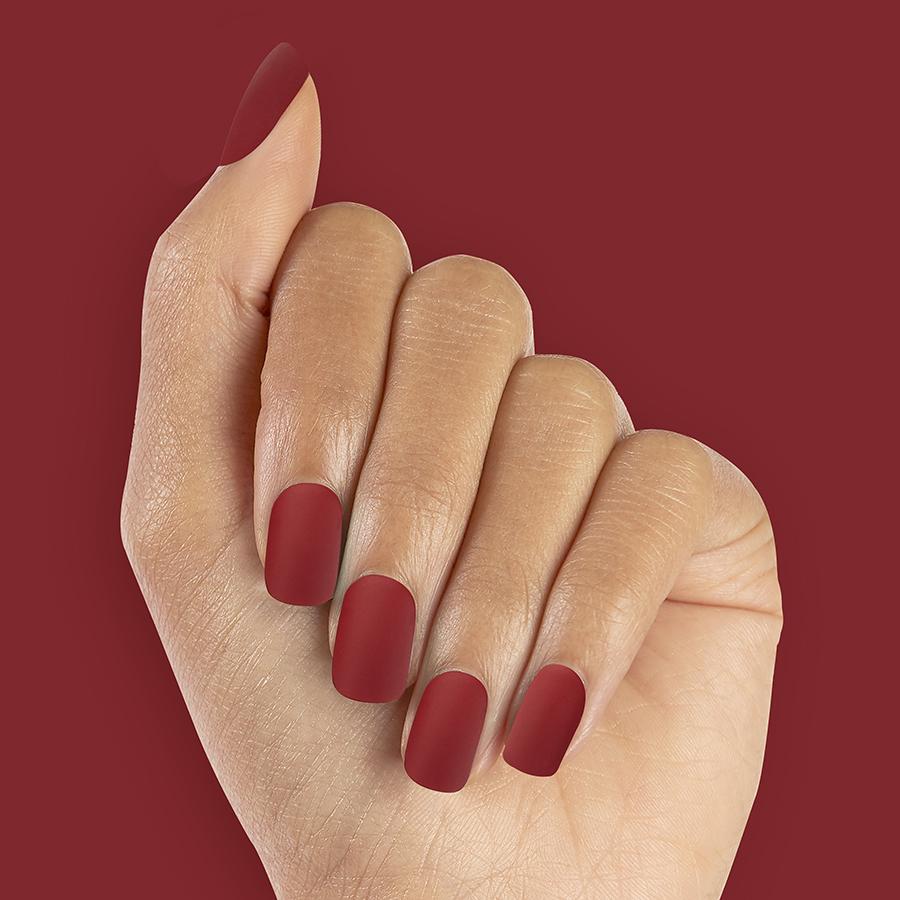 11. Nail stickers
If you want to try the minimal accent trend without any fuss whatsoever, nail stickers are a great option. They're creative, fun and easy to use. Try these stickers from Olive and June to start!