The pandemic has been hard on everyone. For some children, virtual schooling and being stuck in the house hasn't been easy. Toys are a great way for children to discover fun activities and reduce boredom. However, they also can help children develop coping skills for anxiety, stress and managing ADHD or autism. Here's a list of the best stress toys for kids.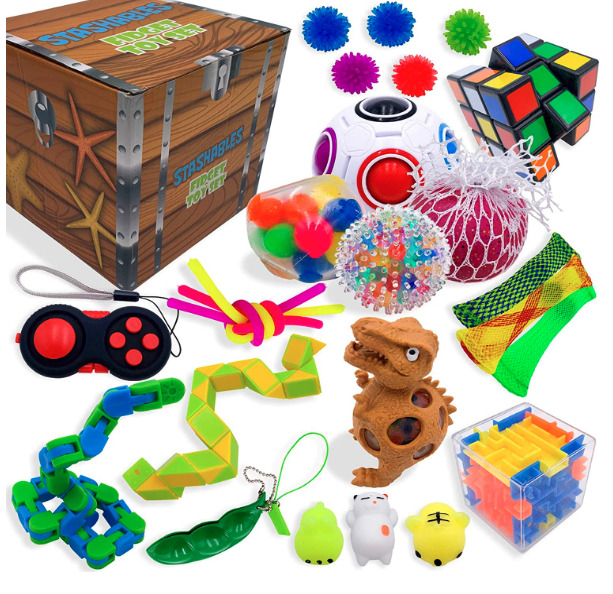 This 25-piece toy collection includes stretchy toys, spiked balls, animals and more. The bright colors and different activities of each toy engage the kids in play and provide stress relief. The toys in this set are suitable for both children and adults as party favors, stocking stuffers and more. They can fit easily into your pockets or bag for fun on the go.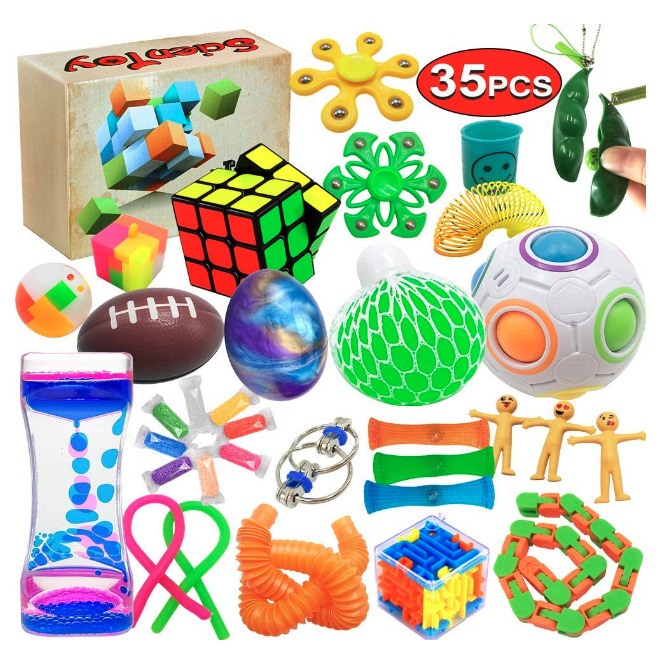 Scientoy's assortment of 35 unique toys comes in striking colors. Each toy provides sensory stimulation during play, such as squeezing or stretching. Have loads of fun with these high-quality plastic toys. They're odorless and safe to use. The exercises include challenging puzzles, calming and enjoyable games and more. 
Max Fun 36 Pack Sensory Fidget Toys Set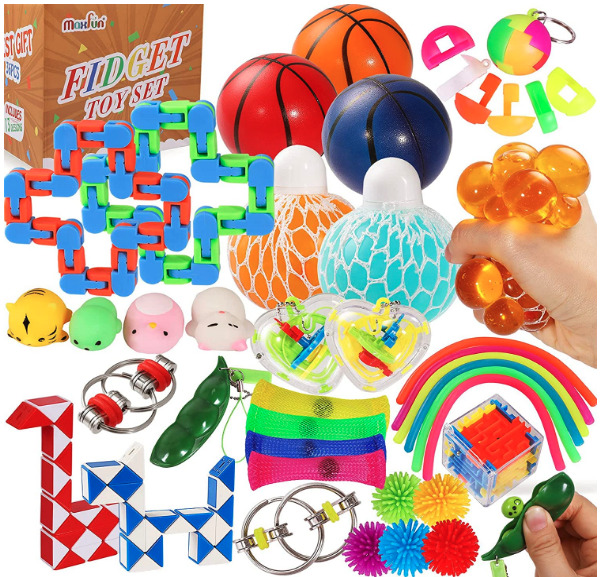 Max Fun's 36-piece collection is great for kids over age 3. Each toy is composed of high-quality materials that won't deform or fade even after long-term use. This box set includes various soft and squishy toys that provide tactile stimulation and stress alleviation. They're great for those with ADHD, autism and anxiety.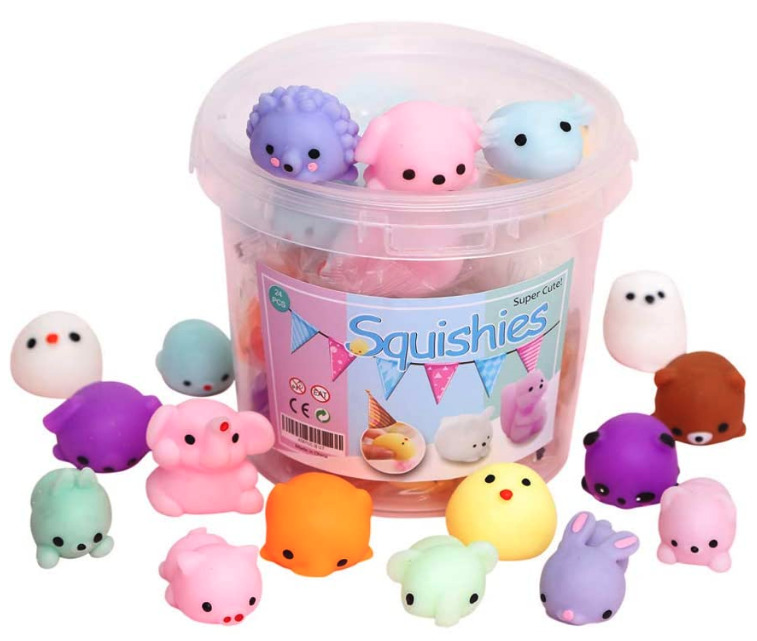 The soft and squishy animals in this 24-piece set come in a variety of colors. The quality material provides a smooth surface, safe playtime and helps each toy retain its shape. The random selection of these animal toys makes it fun to collect or trade them. They're small enough to keep near your desk or in your pocket for all-day stress relief. Easily keep them clean with water.