Summer is just around the corner, and we know that you can't wait to hit your favorite beach or pool as soon as it's safe to do so.
When the time comes, we know you'll want to show off your favorite swimsuit, but no beach look is complete without the perfect cover-up. From looks that are beach-bum ready to those that can transition from a day adventure to a night one, we've got you covered!
We searched Amazon to find the absolute best cover-up to complete your summer look. Here are our top finds:
Make your trip to the beach a daylong adventure with this comfortable bikini dress. This casual, sleeveless tank dress with tassel details is super soft, breathable and great to wear all day long. It's perfect for a day hanging at the pool or journeying through water-filled adventures.
Amazon customer Amazon4Me said: "I am very pleased with this beach cover-up! It's what I was looking for – something to put on after an afternoon at the beach that was nice and covered me enough for stopping for a drink or lunch. This dress lays over your suit smoothly and comfortably. I'm a little older (50+) so I wish it was a tad longer; but it's still fairly modest. The fabric has nice stretch to it, so it's pretty forgiving. I think it will dry quickly too. Great quality."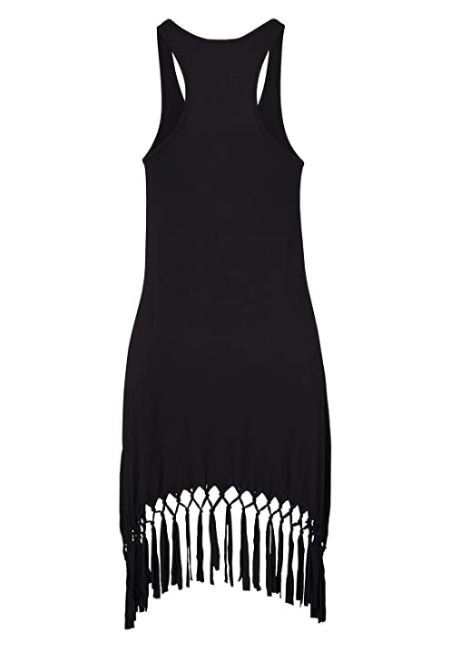 If you're the woman who likes to show off your swimsuit while keeping your goodies covered, this beach wrap skirt is made for you. This semi-sheer, silky soft beach wrap skirt breathes well, is quick-drying, and stays cool on the skin. The elegant skirt, which comes in a variety of colors and lengths, can be used in multiple ways: as a swimsuit cover-up, sun shawl, sarong dress, beach blanket, headscarf and chest cover. As a beach wrap skirt, this coverup can take you from fun on the beach to a lunch outing in no time.
Amazon customer Alyssa said: "This cover-up has seriously changed my life. 10/10 recommend. I feel like superwoman and what's better than that?"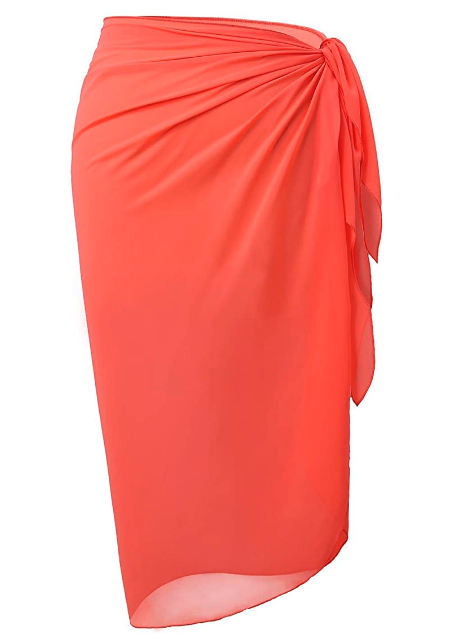 Stay cool and chic in this stylish oversized beach cover-up shirt. This cover-up, which comes in multiple colors, is great to pair with just flip flops, shorts or pants. It is made of soft and breathable material so it can keep you cool on hot days.
Gracie, an Amazon customer, said: "This coverup is a beautiful piece! I am so happy with the look and how classy a statement it makes. I can throw this over my bathing suit and go to a restaurant or a nice walk with this and blend in normal. A requirement for me to wear on beach day is a coverup and this is a new favorite."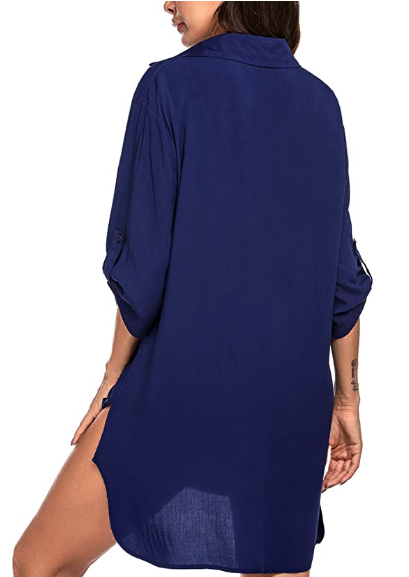 Tap into your bohemian side with this chic kimono cover-up. Available in multiple colors and patterns, this coverup gives off effortless style and can easily be worn for a day at the beach or chilling by the pool.
Amazon customer LadynPink said, "This cover-up is amazing! The color and pattern matched my swimsuit perfectly. Thinking of ordering other colors."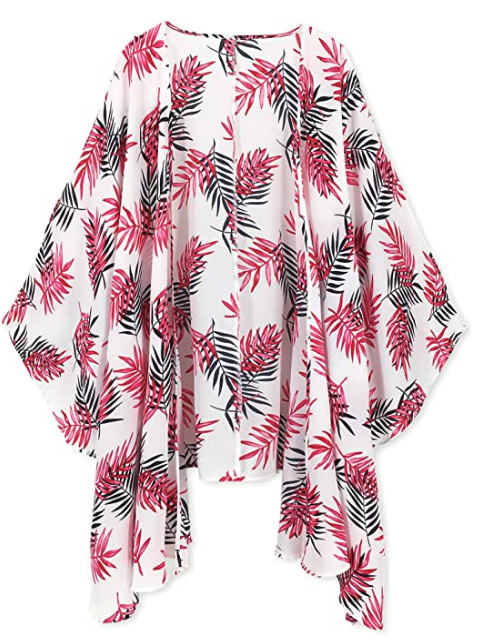 This stylish cover-up is perfect for lounging. Made of chiffon fabric and available in a variety of patterns and colors, this cover-up is ideal for the woman who wants an elegant look with minimal effort.
Amazon customer Stacy said, "I love the style of this piece. It was the perfect classy cover-up for my beach vacation. It fit as expected and dried easily/quickly. I am actually going to order another one in a different color so I will have two on my next vacation."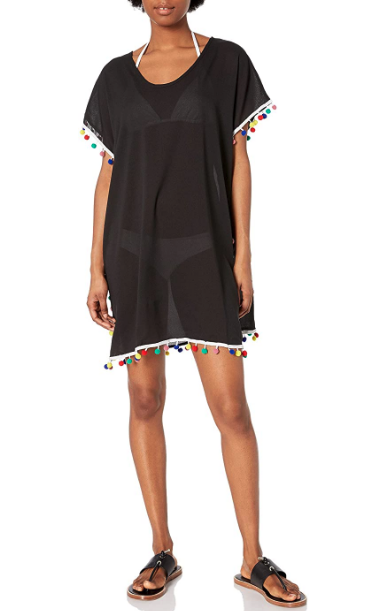 Take your pool and beach lounging to the next level with this T-shirt dress. This casual cover-up, which is available in multiple colors and patterns, features a must-have item for any dress: pockets. Grab your girls and get to the fun in this comfortable dress.
Amazon customer Sheila T said, "This dress was perfect. I bought it as something I could wear with cute sandals or cute & comfy converse sneakers – this fits the bill."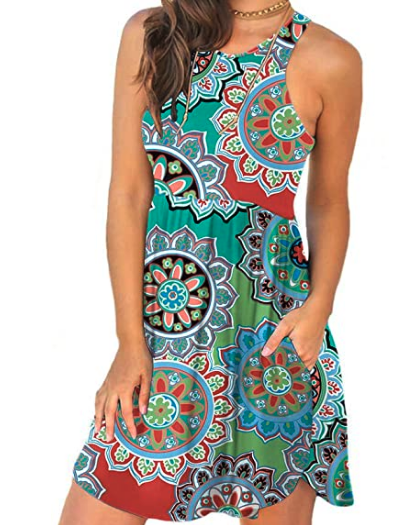 Are you ready for the summer yet? Happy shopping!