When it's time to get down to the nitty-gritty of cleaning up your house, we all have our reliable, most-trusted products. You know, those tried and true household supplies that our mamas, their mamas and maybe even their mamas used because they always get the job done.
But what if those very same products were actually making us sick?
By now, you've probably heard about those scary, potentially harmful chemicals with long and hard-to-pronounce names, like phthalates, perchloroethylene and triclosan. They're found in some of the cleaning brands we've known and loved for generations. According to the Environmental Working Group, these substances have been linked to a number of health issues, from asthma and other respiratory problems, to birth defects, chemical burns and even cancer.
If you want to try the all-natural route, you can always go homemade: Do a Google search or log on to YouTube to learn how to whip up your own healthy, safe, non-toxic products. But after a long day — who has the time for DIY?
No worries, we got you. Here's a cheat sheet for some of the best green cleaning products on the market that can help you get the job done just like your mama taught you, minus the toxins.
Bon Ami Bathroom Powder Cleanser
While some of the most popular powder cleansers on the market have been found to contain formaldehyde, chlorine and way too many other toxic chemicals to list here, Bon Ami is just as effective without any of that. It's incredibly affordable, too, with a two-pack costing under $10.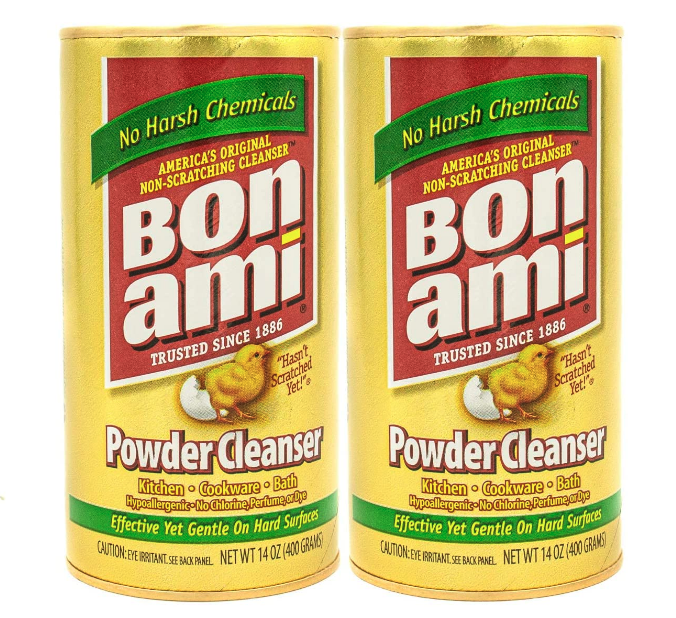 Common oven cleaners contain corrosive alkalis, which can cause everything from respiratory issues to severe throat pain and even burns, according to New York's Mount Sinai. Avoid these harmful ingredients by using a non-toxic oven cleaner. Puracy's all-purpose cleaner, which scores a 4.7 star rating out of 5, has nearly 2,947 reviews on Amazon.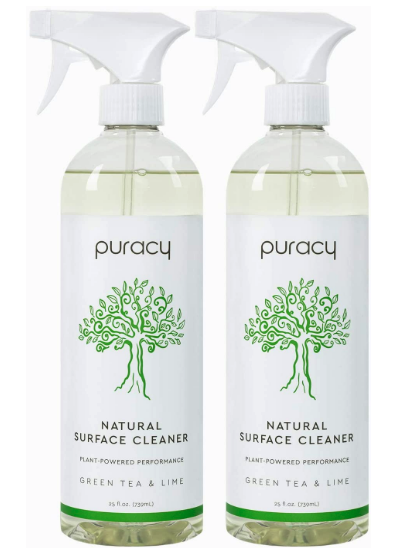 Better Life Naturally Grease-Kicking Dish Soap
This plant-based dishwashing liquid earned an A rating from the EWG. It not only packs a powerful dish-cleaning punch, but it also leaves out all the nasty chemicals found in a number of the more popular dish soap brands out there, such as oxygen-depleting phosphates and triclosan, a hormone disruptor.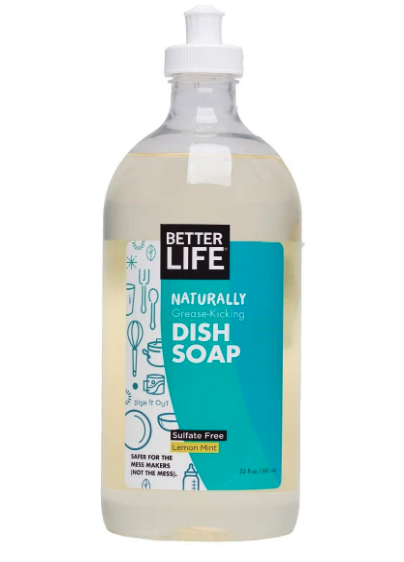 Aunt Fannie's Vinegar Wash Floor Cleaner
Aunt Fannie's humorous slogan reads: "Floors so clean you could eat off of them. Please don't." With a list of ingredients that you can literally find in your kitchen and an A rating from the EWG, it's easy to see why they can make such a claim.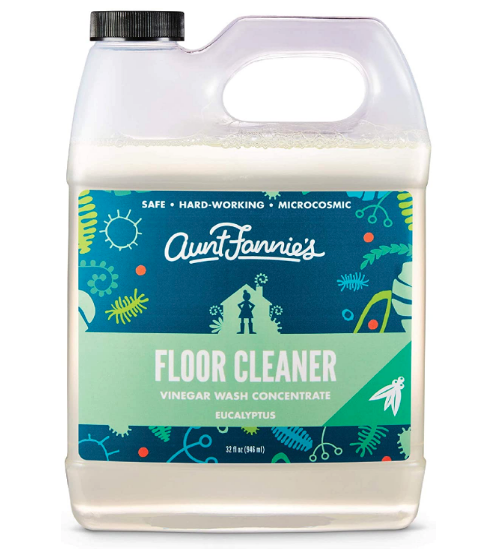 Dr. Bronner's Pure-Castile Liquid Soap
Dr. Bronner's castile soap has a long laundry list of uses (no pun intended), from body wash to mopping. It can also be used as an effective fabric-cleaning detergent. Unlike many detergents that contain phthalates, Dr. Bronner's list of ingredients is completely toxin-free.