It's time to fire up the stove and crank up the grill for Memorial Day weekend. And while social gatherings may look a little differently these days, there's no reason you can't create your own taste of home. So, we've compiled a list of down home holiday recipes that are sure to remind you of the dishes your mom used to make.
Note: You may need to scale down some of these recipes — or just be prepared to enjoy the leftovers!
Southern potato salad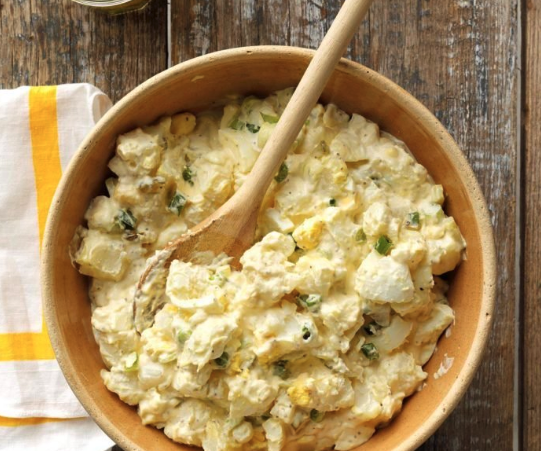 Serves 16
Potato salad is one of those sides everybody loves, but only when it's done right and this recipe won't disappoint. Besides being chock full of eggs and potatoes, the sweet pickles, coupled with mustard and other seasonings give it the perfect balance of sweet and tangy.
Ingredients:
5 medium potatoes, peeled and cubed
Water
6 hard-boiled large eggs, chopped
1/2 cup thinly sliced green onions
1/4 cup chopped sweet pickles
1 tsp prepared mustard
1 tsp celery seed
1 cup mayonnaise
Salt and pepper to taste
Get the recipe from Taste of Home.
Quick Southern-style baked beans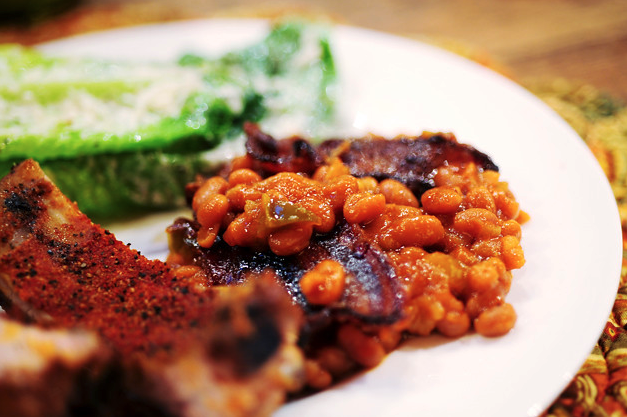 Serves 18
No cookout is complete without a side of baked beans. However, canned beans can be pretty boring. Instead, take it up a notch with this quick and easy recipe.
Ingredients:
8 slices bacon, halved
1 medium onion, cut into small dice
1/2 medium green pepper, cut into small dice
3 large cans (28 ounces each) pork and beans
3/4 cup barbecue sauce
1/2 cup brown sugar
1/4 cup distilled or cider vinegar
2 tsp dry mustard or 2 tablespoons Dijon
Get the recipe from The Pioneer Woman.
Memphis-style smoked spare ribs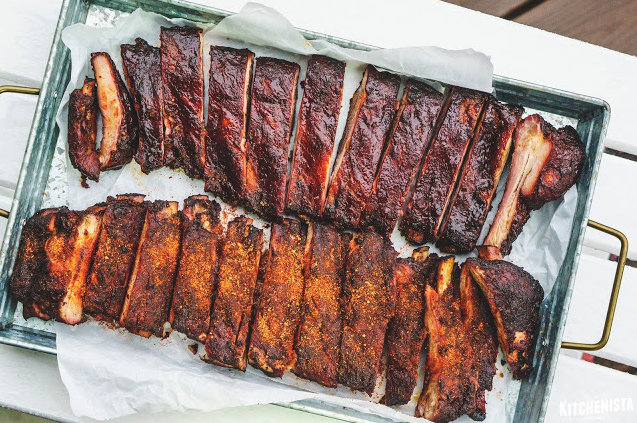 Serves 4-6
Of course, you've got to have ribs, but not just any ribs. This slow and easy, mouth-watering Memphis-style recipe will leave your ribs so flavorful and tender that the meat will be falling off the bone.
Ingredients:
2 racks St. Louis-style pork spare ribs, 5 to 6 lbs total
Kosher salt, as needed
Oil for grill grates, as needed
For the dry BBQ rub:
1/2 cup turbinado sugar
1/4 cup sweet paprika
1/4 cup smoked paprika
2 tbsp black pepper
2 tbsp mustard powder
2 tbsp onion powder
1 tbsp garlic powder
1 tbsp cayenne powder
1 tbsp ground cumin
1 tbsp ground ginger
1 tsp ground thyme
For the mop sauce:
2 tbsp dry bbq rub
1 cup apple juice
1/2 cup apple cider vinegar
For the BBQ sauce (optional):
2 tbsp butter
1/2 cup diced onion
2 cloves garlic, minced
2 tbsp dry bbq rub
16 oz tomato sauce
1/2 cup turbinado sugar
1/3 cup apple cider vinegar
1/4 cup molasses
1/4 cup Worcestershire sauce
2 tbsp dijon mustard
Get the recipe from The Kitchenista Diaries.
Baked macaroni and cheese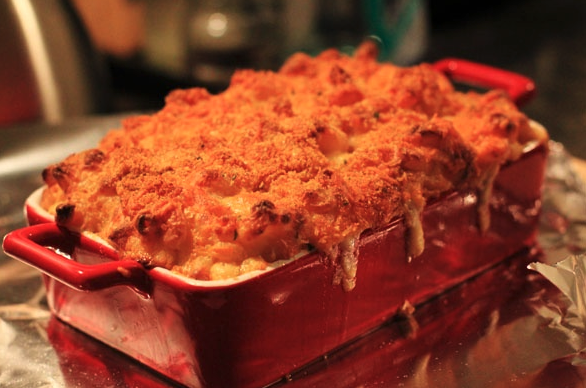 Serves 10
Throw out the boxed macaroni and cheese, pull out the pan and get ready to make a mac and cheese dish that makes you feel like you're traveling back to your childhood. This five-cheese recipe is a throwback with a modern-day twist.
Ingredients:
4 tbsp all-purpose flour
4 tbsp butter
4½ cups whole milk, or half & half
1 tbsp kosher salt
1 tsp granulated garlic
½ tsp onion powder
½ tsp black pepper
¼ tsp cayenne pepper
½ tsp dry mustard (optional)
pinch of ground nutmeg
½ cup seasoned Italian or Japanese breadcrumbs (optional)
1 lb dried pasta of your choice (see note below)
kosher salt (for the pasta water)
Cheeses:
1 cup grated parmigiano-reggiano cheese
½ cup pecorino-romano cheese (optional)
1 cup shredded gruyere cheese
2 cups shredded cheddar cheese
2 cups shredded fontina cheese, plus a few pieces cut into cubes
Get the recipe from Carnal Dish.
Fresh Southern peach cobbler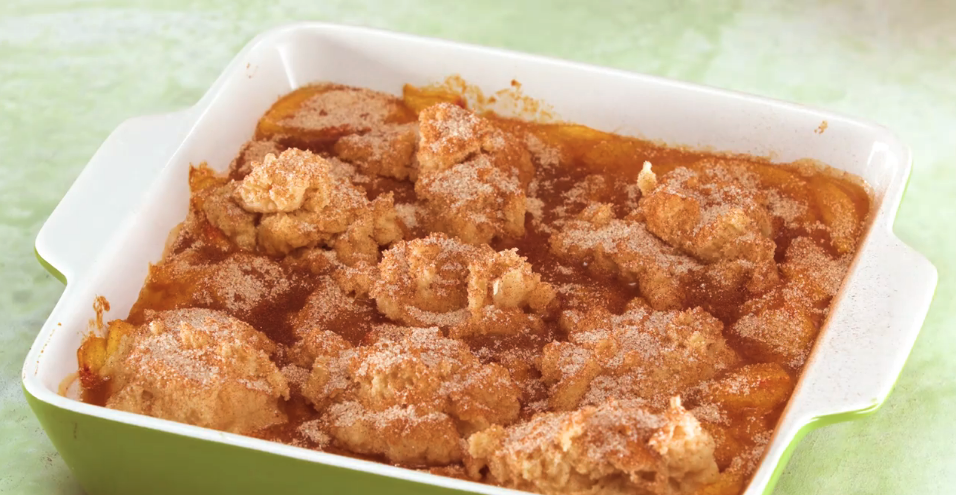 Serves 4
Nothing finishes off a holiday cookout like a slice of baked sweet peaches covered in a light flaky crust. This homemade peach cobbler is sure to leave you craving more.
Ingredients:
8 fresh peaches – peeled, pitted and sliced into thin wedges
1/4 cup white sugar
1/4 cup brown sugar
1/4 tsp ground cinnamon
1/8 tsp ground nutmeg
1 tsp fresh lemon juice
2 tsp cornstarch
1 cup all-purpose flour
1/4 cup white sugar
1/4 cup brown sugar
1 tsp baking powder
1/2 tsp salt
6 tbsp unsalted butter, chilled and cut into small pieces
1/4 cup boiling water
Mix together:
3 tbsp white sugar
1 tsp ground cinnamon
Get the recipe from AllRecipes.
Easy homemade lemonade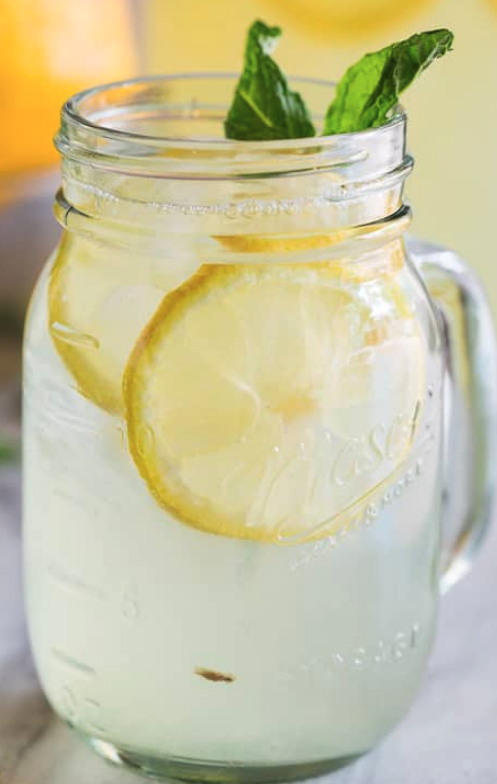 Serves 7
Cool down with a sip of this fresh-squeezed lemonade. Ingredients-wise, it doesn't get any simpler, but the results will taste like heaven in a glass.
Ingredients:
2 cups granulated sugar
1 1/2 cups fresh lemon juice, about 6-8 lemons
4 1/2 – 5 cups water, divided
Get the recipe from Tastes Better From Scratch.