While curls are a natural extension of your beauty, they require a little extra love to keep them looking their best. Maintaining curls takes the right hair care products to ensure they are defined, healthy and lustrous while eliminating frizz and flyaways.
We've compiled some of the top natural curl definers for a variety of hair textures to help you achieve the perfect look whether you love tight coils or bouncier, more elongated curls.
Why we like it: Great for long-lasting curls 
Aunt Jackie's Curl La La Defining Curl Custard is the perfect lightweight formula to get curls looking their best. The innovative custard can be used on wet or dry hair and styled as desired for the perfect look.
Aunt Jackie's has done it again with a light-as-air product that leaves curls defined, bouncy and moisturized. This lightweight curl-defining custard is a unique formula that's full of mega-moisture humectants to leave hair enriched and healthy. This custard is perfect for whether you want tight, more defined curls or elongated curls to give you a one-of-a-kind style.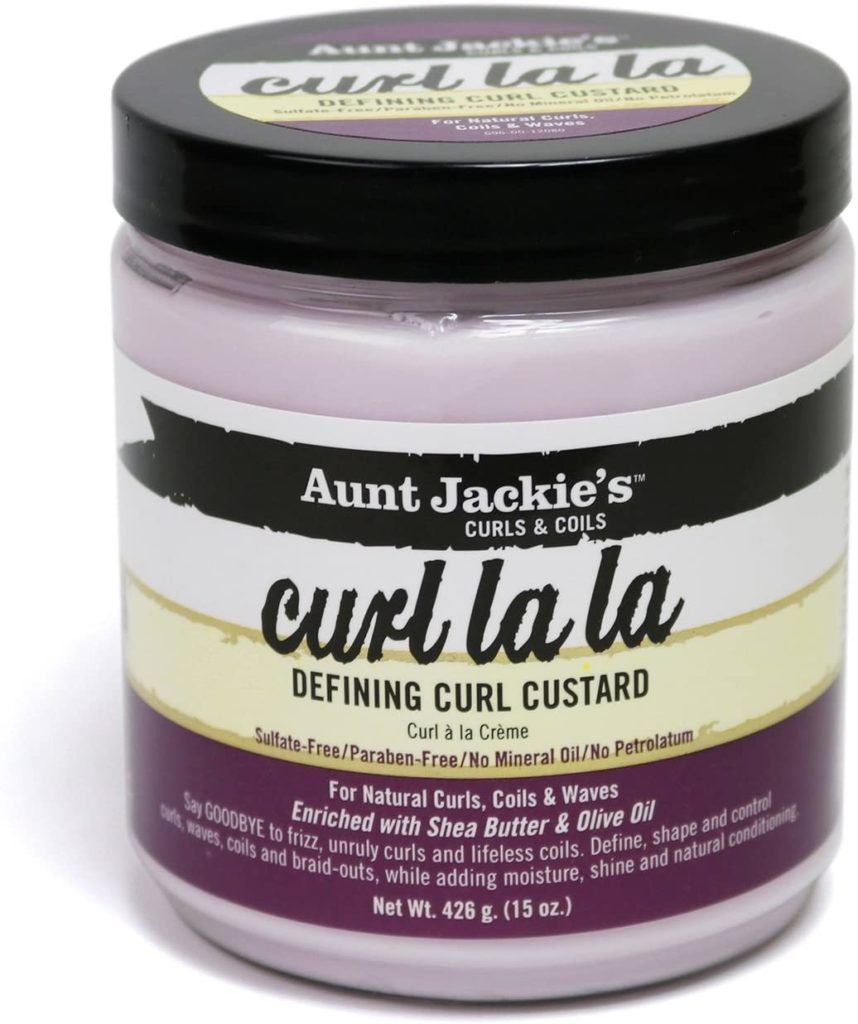 Why we like it:  Great gel for super curly hair 
This Kinky Curly Original Curling Custard Natural Styling Gel achieves the natural-looking curls and waves that you never even knew you had. This styling custard provides moisture while holding your style in place.
Kinky and curly hair has never looked better than with this gel that removes frizz, injects moisture, and defines kinks, curls, and coils with all-natural ingredients. To keep your style looking great morning and night, this lightweight, non-greasy formula gives you the holding power you need without that sticky feeling.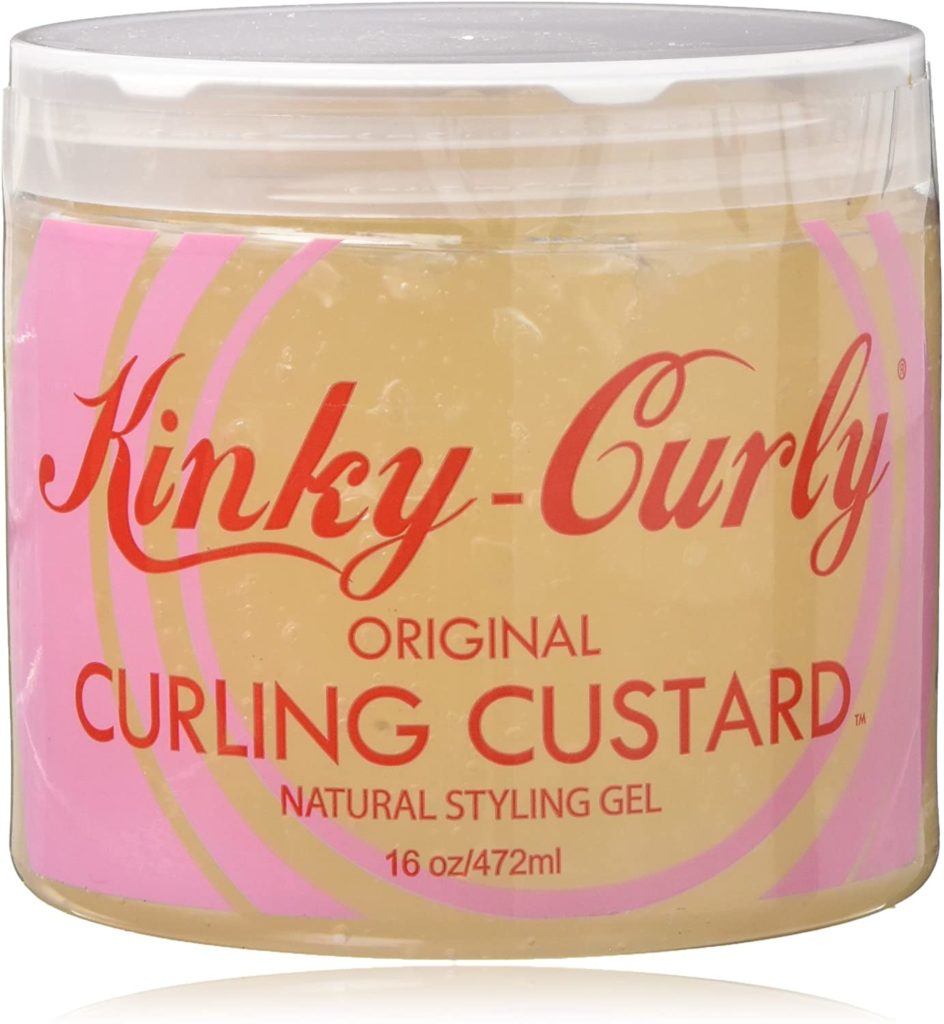 Why we like it: Great for defining curls
Design Essentials Natural Honey CurlForming Custard is perfect for 3A-4B hair textures to define, add moisture and elongate curls. This custard works for wash-and-go styling, Bantu knots, two-strand twists and other natural styles.
When you want to loosen those tightly coiled curls, it's time to reach for this product. Infused with premium, moisturizing ingredients like almond, avocado, honey and chamomile, this all-natural custard provides a medium hold to define and elongate curls without any stickiness. Hair is left moisturized, dazzling, and more manageable for easier styling.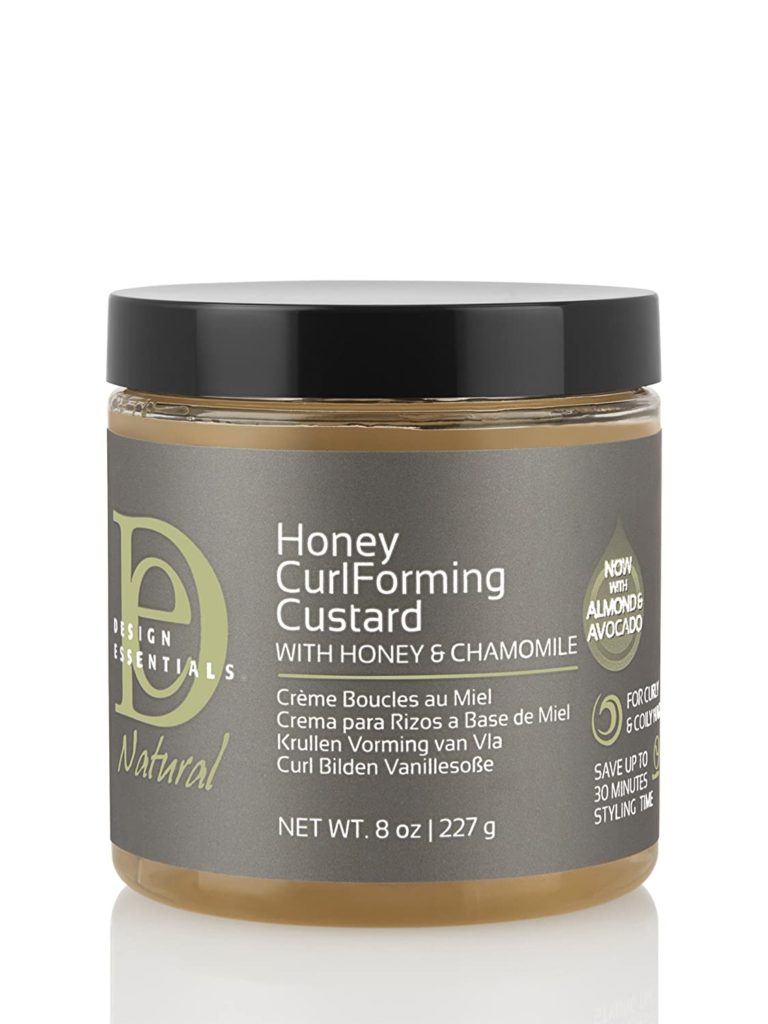 Why we like it: Best curl activator
MopTop Curly Hair Custard is an all-natural formula that provides intense hydration to activate beautifully-defined curls. This gel revitalizes hair with sea botanicals, silk amino acids and honey.
If you can never seem to get your mop-top in order, this custard from MopTop works great with fine, thick, curly, wavy and kinky-coil-y natural hair to enhance curls. This lightweight custard gel is the perfect combo to moisturize, define and activate curls while eliminating frizz. All hair types are left with a healthy shine while curls are light and bouncy without the sticky or crunchy feeling.