Nothing says summer like sitting outside with your loved ones, sipping a delicious drink in the sun (or the shade). These 6 drink recipes combine ingredients that are easy to find at the store in new, exciting ways. Whether your favorite summer fruit is watermelon, strawberries or peaches, there's a recipe here for you.
1. Sweet Tea Sangria
Serves 6.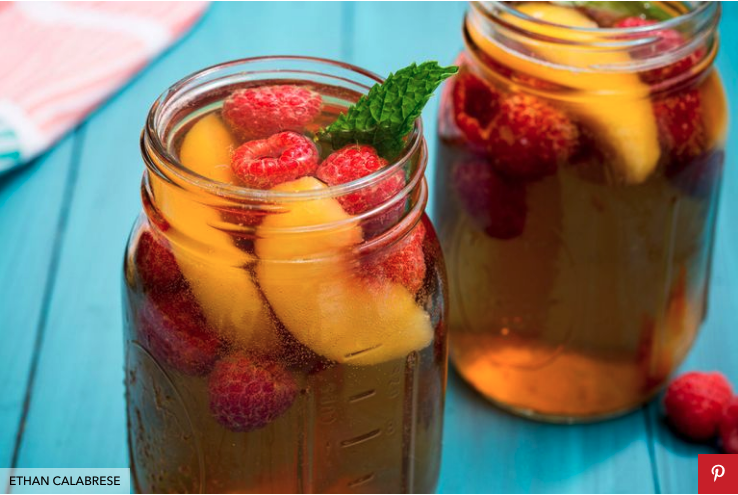 This cocktail combines two summer favorites into one: sweet tea and sangria. Featuring peaches, raspberries and fresh mint, it's a pinch to make and tastes like summer in a glass. Bring a pitcher to your next party or keep it in the fridge for sipping.
Glass style: Mason jar or tall tumbler
Supplies: Pitcher, stirrer
Ingredients:
1 750ml bottle of white wine
4 cups sweet tea
¼ cup triple sec
2 cups sliced peaches
2 cups raspberries
Mint leaves for garnish
2. Watermelon Martini
Serves 2.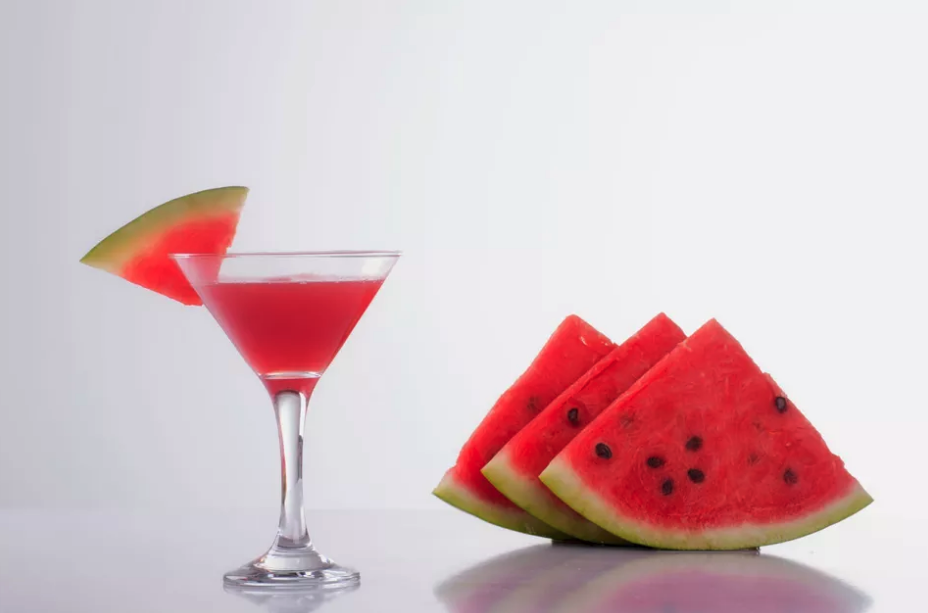 Watermelon is one of those quintessential fruits of summer that's best enjoyed fresh. This recipe uses fresh watermelon
juice to make a simple martini; it's all the sweetness of a fresh watermelon without the mess.
Glass style: Martini glass
Supplies:
Blender
Cocktail shaker
Strainer
Juicer (optional)
Ingredients:
2 cups watermelon chunks
½ cup vodka
1 ½ cup simple syrup (recipe below)
1 lime, juiced
3 cubes of ice
3 tablespoons salt or sugar (optional for rimming the glass)
3. Frozen Coconut Limeade
Serves 8.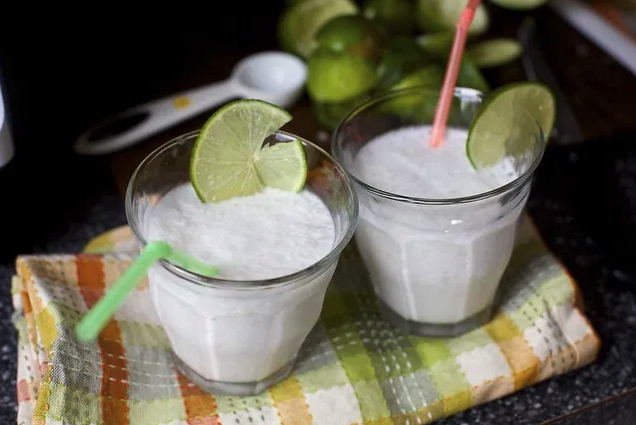 If you're a fan of piña coladas, you'll love this recipe! It combines coconut with fresh-squeezed lime juice instead of
pineapple, and it takes practically no time to make. This recipe doesn't include alcohol, but you can add white rum to
taste if you like.
Glass style: Piña colada glass or hurricane glass
Supplies: Blender, straws, juicer (optional)
Ingredients:
2 ½ cups crushed or small ice cubes
1 cup coconut milk
about 3 limes
3 tbsp granulated sugar, to taste
Lime slices for garnish
4. Strawberry-Basil Mocktail
Serves 6.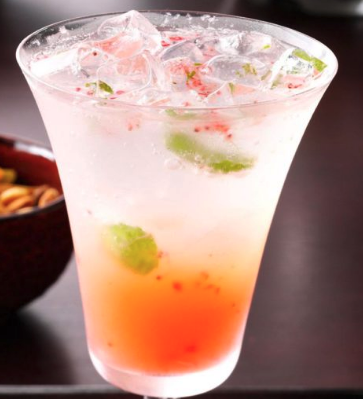 Strawberry and basil go together so perfectly, it's a wonder that people don't combine these two ingredients more. This
alcohol-free mocktail is fruity, herbal and fizzy all at once.
Glass style: Rocks glass
Supplies: Cocktail shaker, muddler, strainer
Ingredients:
6 fresh strawberries, sliced
12 fresh basil leaves
¼ cup sugar
⅓ cup lemon juice
2 ¼ cups club soda
Ice cubes
Extra basil leaves for garnish (optional)
5. Pomegranate Mojito Mocktail
Serves 8.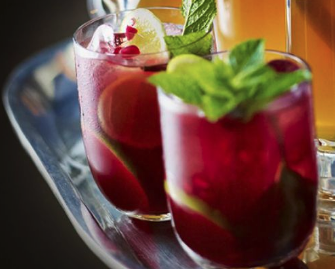 Enjoy the sweet-and-sour flavors of a mojito while skipping out on all the rum. This recipe adds pomegranate juice and
lemonade for a new twist, and it's perfect for serving at a backyard function.
Glass style: Collins glass
Supplies: Rolling pin, cocktail muddler or mortar and pestle, large jug or pitcher, strainer 
Ingredients:
3 tbsp pomegranate seeds
2 limes
large bunch of mint
4 cups pomegranate juice
2 cups lemonade