As the bitter chill of winter of subsides, it's time to revisit your cold-weather skincare routine.
During the fall and winter, skin tends to become drier, requiring an influx of moisture through products like creams and butters. But as the snow melts, the sun reappears and our schedules lean more toward time spent outdoors (for now, at a safe social distance!) our skincare routine needs to be altered as well.
"The summertime brings different needs that our skin has to adapt to," Dr. Corey L. Hartman, dermatologist and founder of Skin Wellness Dermatology in Alabama, says.  "Our oil production picks up, and we tend to be outdoors more. We don't need as much moisture."
The solution can be simple, especially for African-American skin, according to Hartman.
"You want to lighten up your moisturizer and go for a serum or a hydrating product instead of something that's [heavy], like a cream," he said. A lightweight hydrating gel, like Neutrogena Hydro Boost Water Gel, is perfect.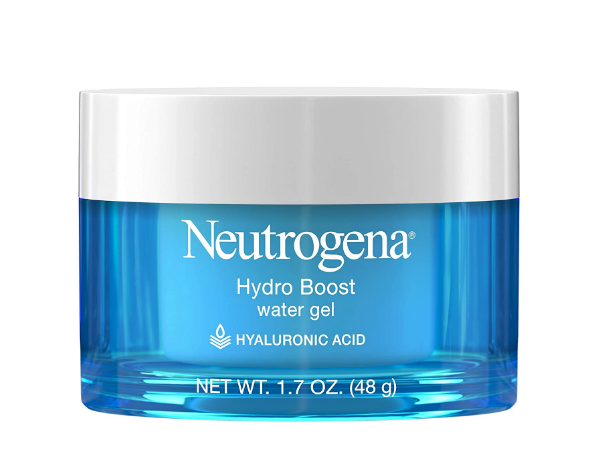 The switch to lighter products can also help curb acne. Oil and sweat production increases as the temperatures rise, which spikes the possibility of breakouts.
"We want our pores to be as open as possible," Hartman said. "Step up exfoliating as well. Some cut back on exfoliating in the summer, but that's a misconception." Anti-acne products like Paula's Choice 1% Retinol Booster are also helpful for this purpose.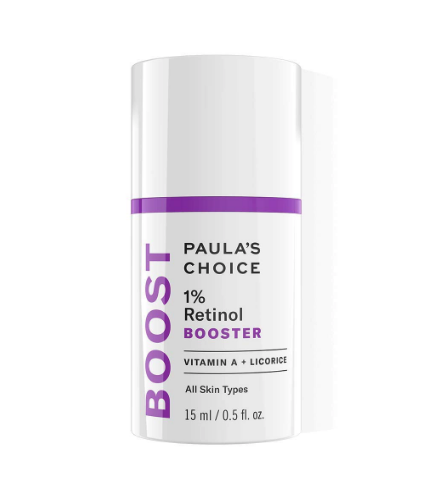 Another crucial summer skincare step is to add sunscreen to the mix. There's an assumption that African Americans don't need sunscreen due to already having melanin. But this concept, often referred to as the "melanin myth," is false.
UV rays can harm anyone, regardless of race. While African Americans and Hispanics have lower skin cancer rates than Caucasians, a level of risk still remains. The American Cancer Society says the incidence of melanoma is 5 in 100,000 for Hispanics and 1 in 100,000 for African Americans. That's compared to 27 in 100,000 for Caucasians.
In 2013, researchers at the Centers for Disease Control and Prevention surveyed over 4000 Americans, asking how often they used sunscreen while they were in the sun for longer than an hour. They found that only 36 percent of Hispanic women and 15 percent of non-Hispanic black women used sunscreen on their faces, while 16 percent of Hispanic men and 4 percent of non-Hispanic black men used it on their faces.
"It's something we should all be thinking about, even on overcast days," Hartman said. "It isn't the sunlight, but it's the UV (ultraviolet) rays." He points out that skin cancer isn't the only concern, either; sunscreen also helps with anti-aging and other skin conditions. "If you have conditions like melasma or hyperpigmentation due to acne, the sun can make it darker than it has to be."
Before making a trek to your local drugstore, Hartman says to keep in mind that there are two different types of sunscreen.
Chemical sunscreen absorbs sun rays, turns them into heat and releases them from the skin, according to Neutrogena. It's great for everyday wear because it's usually lightweight, leaving behind little to no white residue.
Meanwhile, physical sunscreen sits on top of the skin and deflects sun rays, much like a shield. It can last longer in direct UV light since it's usually made of a thicker formula that needs to be rubbed in. Physical sunscreens are typically mineral-based, like the Cerave Hydrating Sunscreen for Sensitive Skin.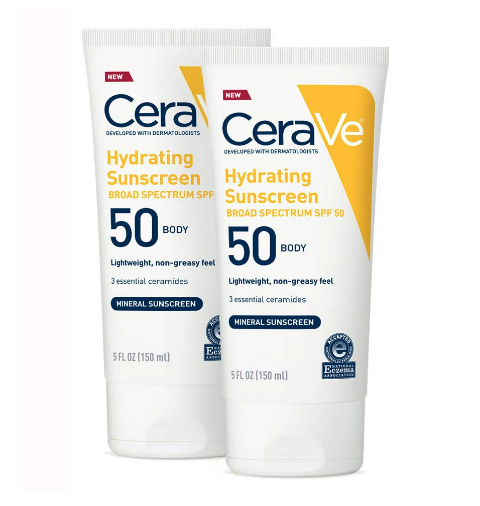 One thing to keep in mind: Don't stop moisturizing your skin altogether during the summer months. Your skin still needs hydration and protection — in fact, skin needs extra hydration the warmer it gets and the more we sweat. Hartman recommends staying in the shade as much as possible and drinking lots of water to hydrate your skin from the inside out.
Follow these tips, and you'll spend more time basking in the glow of the sun this summer and less time agonizing in the mirror.