Beautiful, glowing and healthy skin should always be your best feature. However, between the weather, free radicals in the air and various skin conditions, your skin might not always look its best. To revitalize dull and dry skin, a great moisturizer is necessary to replenish lost moisture regardless of the time of year.
One of the best types of moisturizers on the market are those made with this key ingredient: cocoa butter. Cocoa butter is a type of fat harnessed from cocoa beans and has been used in medicine and skincare products for thousands of years. Because cocoa butter is so high in fatty acids, it not only replenishes the hydration in skin but maintains the moisture barrier as well. This means that cocoa butter not only helps maintain skin but also helps with fading scars and preventing stretch marks as well. There are dozens of products on the market that contain this key ingredient. So many, in fact, that it may be overwhelming trying to find the perfect product for you.
Keep reading below to help narrow the myriad of choices for your best moisturizer containing cocoa butter.  We've compiled a handy list to help you find the moisturizer that's best suited for your skin's needs
Why we like it: Best all-in-one 
Palmer's Cocoa Butter Formula Daily Skin Therapy solid lotion is a great all-in-one lotion that works on the face, body and even on hair. Though powerful, this lotion can be used daily to provide 24-hour moisture.
This lotion is made of all-natural products to provide rich moisture for the skin, repair split ends, soften cuticles and even prevent razor burn. Made with cocoa butter, your skin is left soft and supple for healthier-looking, more beautiful skin.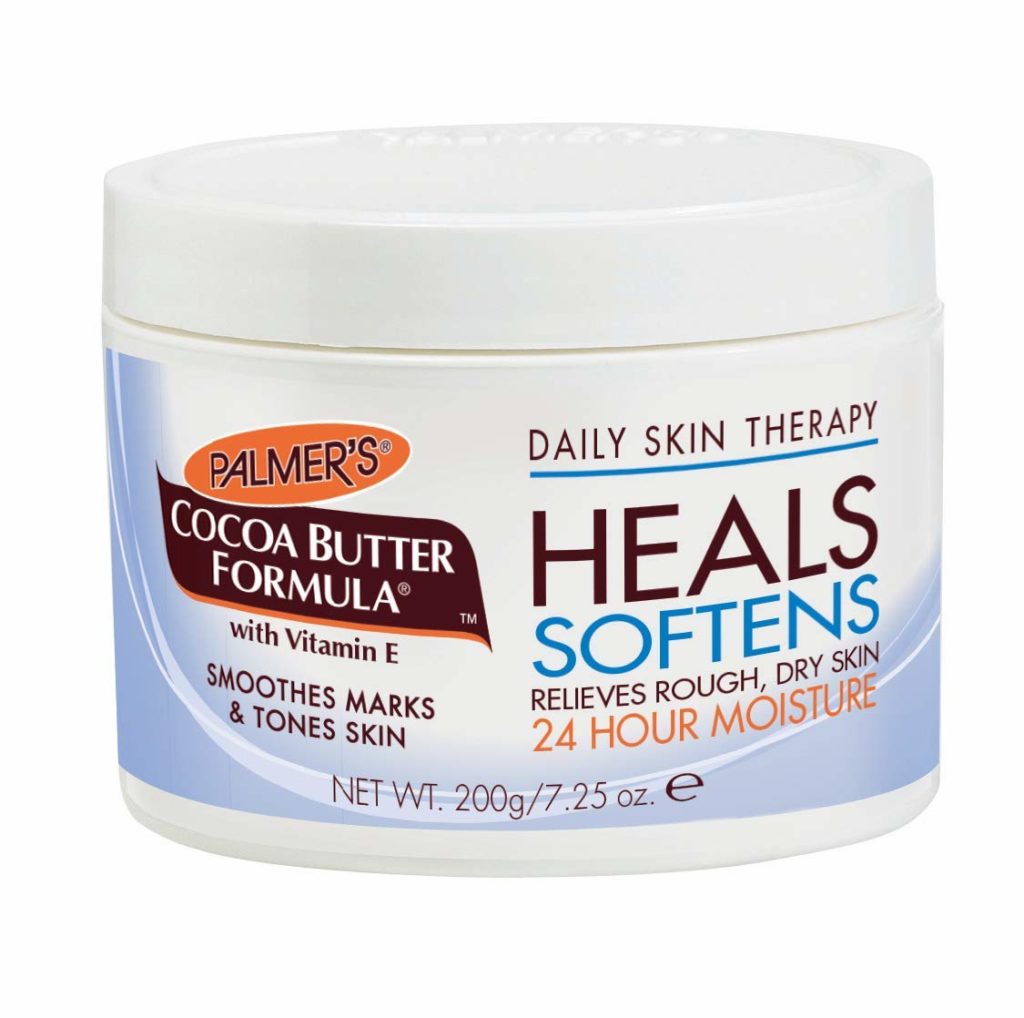 Why we like it: Great for dry skin
NIVEA Cocoa Butter Body Cream provides deep moisture with all-natural ingredients to provide 48-hour moisture to soothe dry and uncomfortable skin. Skin is left hydrated and glowing after one use.
NIVEA Cocoa Butter Body Cream pampers skin with cocoa butter, vitamin E and other pure ingredients that leave your skin looking more youthful and supple. Treat your skin with this intensely moisturizing cream that's perfect for the driest of skin.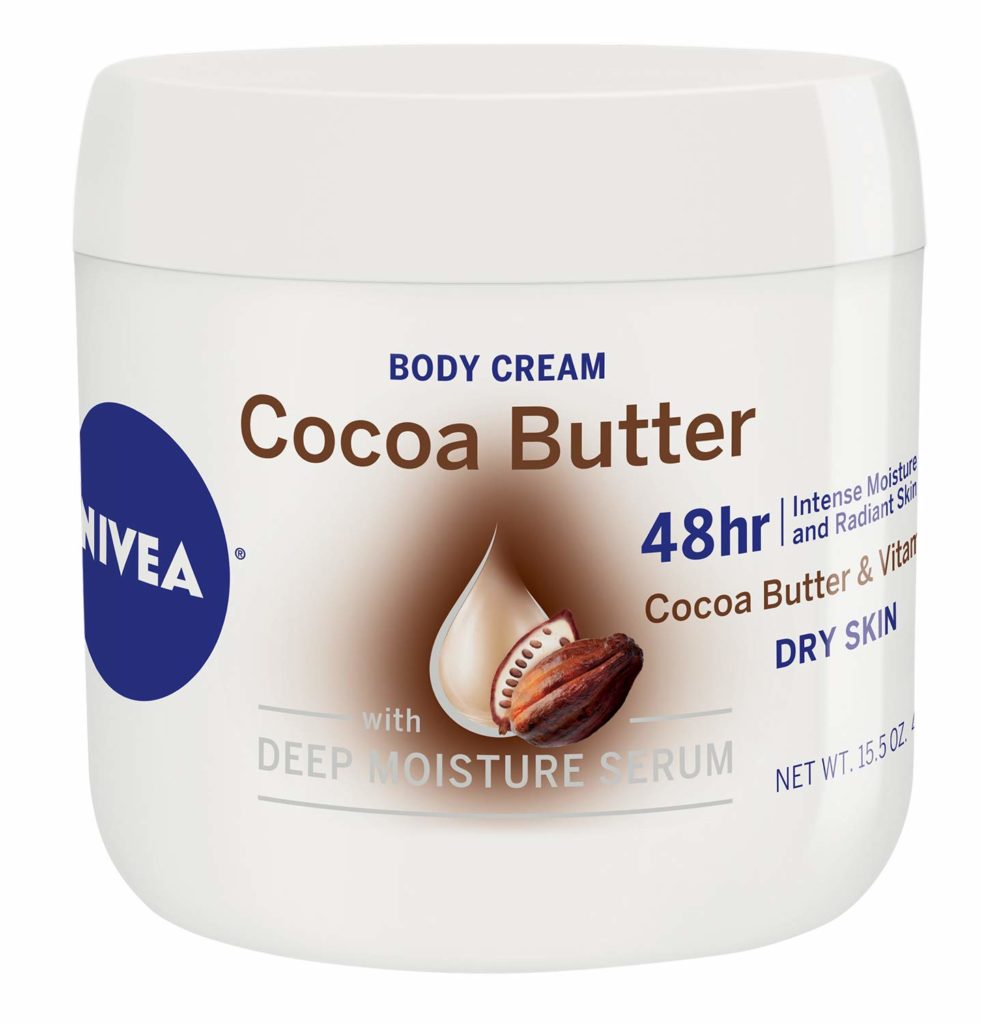 Why we like it: Richest cream
Extra-dry skin has met its match with Queen Helene Cocoa Butter. This rich cream is designed to penetrate sun- and wind-exposed skin of the face and body for smoother, softer skin.
Queen Helene Cocoa Butter leaves skin noticeably softer and smoother immediately. This rich cream smells great and penetrates even the driest skin, whether on the face or body. Non-greasy and packed with plenty of skin-loving ingredients, this cocoa butter helps lessen the appearance of stretch marks, lines, wrinkles, crow's-feet and more.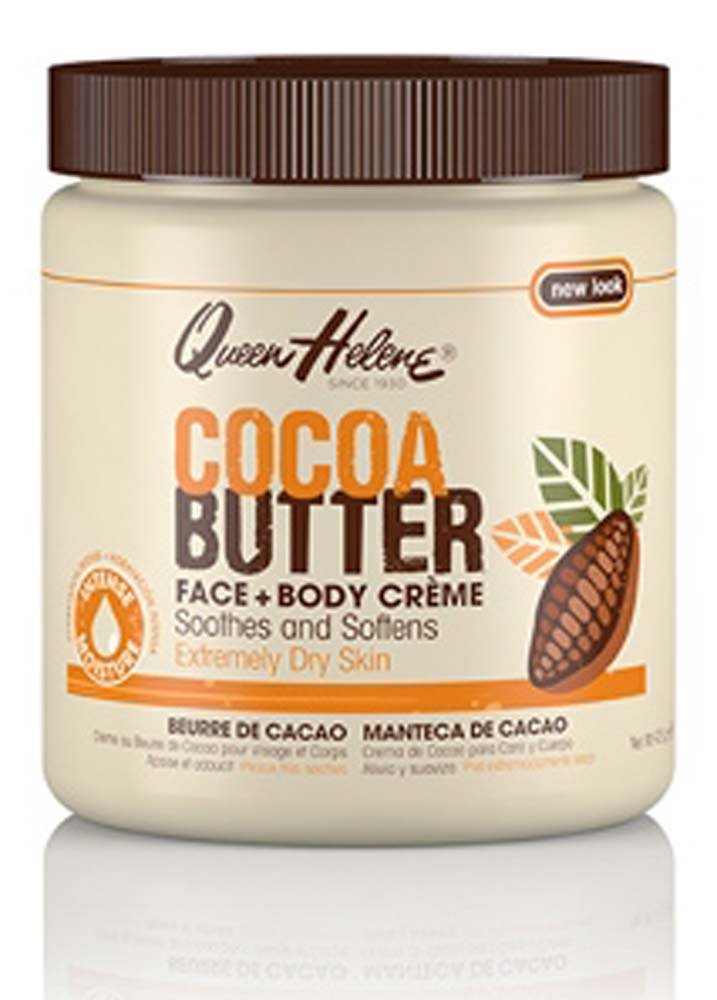 Why we like it: For all-over use
Rise 'N Shine Unrefined Organic Cocoa Butter is raw and pure to moisturize dry skin, revitalize the face and diminish stretch marks. Made of only organic ingredients, it can help bring skin back to life.
The best part of Rise 'N Shine is how multi-purpose it is to treat and nourish the body. It can also be used as a base for soap and other products to deeply penetrate the skin to keep it looking its best. This cocoa butter is also great for skin conditions like eczema and psoriasis.