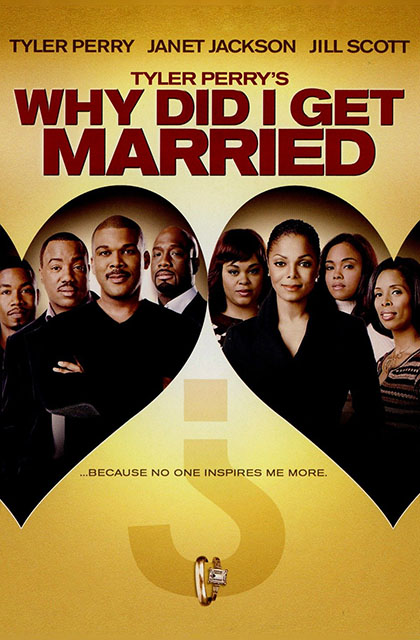 Why Did I Get Married?
TV-PG | 2hr 02m | 2007
Eight married friends take their annual reunion vacation in the Colorado mountains. Revelations of infidelity involving one pair shatter the amicable mood, forcing the remaining friends to take a hard look at the strength of their own marriages. The couples grapple with issues of commitment, love, betrayal and forgiveness as they try to move on with their lives.
---
UPCOMING AIRINGS
Saturday, November 28
|
10:00 PM
---
Starring: Tyler Perry, Janet Jackson, Sharon Leal
Comedy/ Drama