Veterans Day is a day dedicated to paying tribute to the brave women and men who have served our nation in the armed forces and fought for our freedoms and liberty. For this reason the Bounce Community is proud and honored to recognize the invaluable contributions of our veterans and the efforts of the DAV, Disabled American Veterans.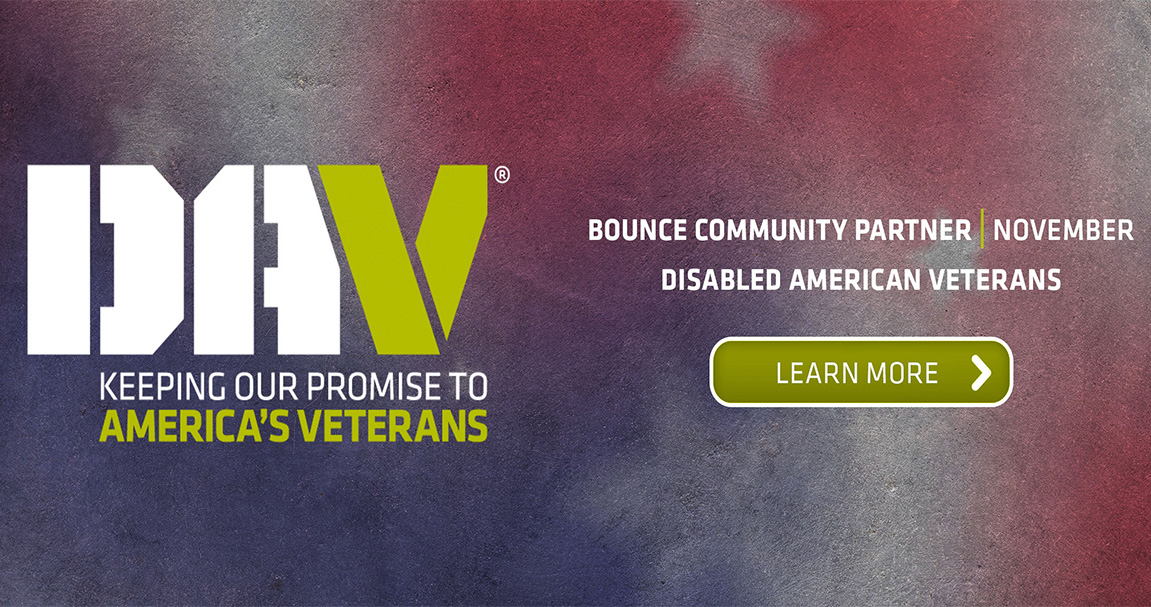 The DAV is a remarkable organization with a rich history of providing essential services and support to disabled veterans in the United States. Founded in 1920, the DAV has made its mission to improve the lives of those who have sacrificed so much for their country.
The DAV provides a multitude of services to veterans, which include transportation assistance to medical appointments, help with filing disability claims, and counseling services. The organization operates a vast network of transportation service offices, helping veterans access the medical care they need, particularly those residing in remote areas.
This organization takes a holistic approach to empower disabled veterans. Through programs like the DAV Job Fairs, they help veterans transition to civilian life by connecting them with employment opportunities. This not only promotes financial independence but also boosts their self-esteem and sense of purpose.
Beyond its critical advocacy and service efforts, the DAV fosters a sense of community and camaraderie among disabled veterans. The organization provides opportunities for veterans to connect with their peers through local chapters and various events. This sense of belonging is vital to the emotional and psychological well-being of veterans, offering a support network that can help them overcome the challenges they face.
Bounce asks you to thank a Veteran and, in particular, any Black Veteran you know today! To find out more about the work of this important community based organization. Click HERE to find out more.